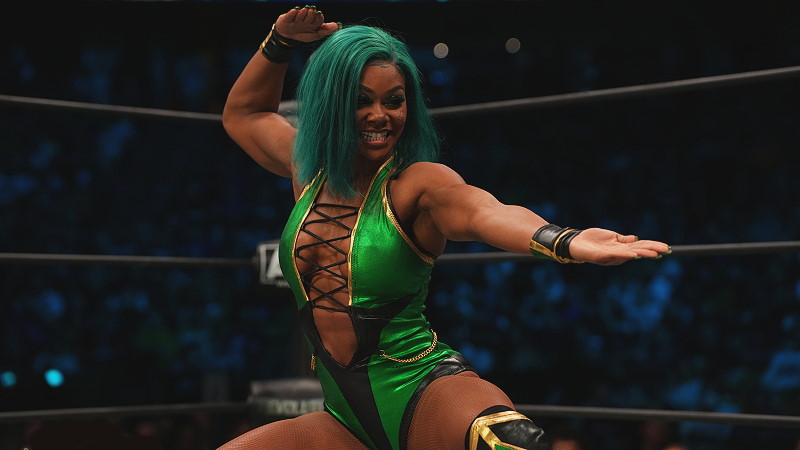 Stardom's Unagi Sayaka has issued a challenge to AEW TBS Champion Jade Cargill.
Sayaka commented on Cargill during a live stream this week, as seen in the clip below. She said, "Jade Cargill, you taking everything I worked hard for! I'm gonna fight your freaking butt! GYAN!"
It remains to be seen if Sayaka is issuing a formal challenge to Cargill, or if she was just reading something from the chat, as was speculated by some viewers.
It's interesting to note that Sayaka will be in the United States to work the Queen of Indies Tournament on Saturday, May 13.
Cargill retained her AEW TBS Title over VertVixen on last week's Rampage, extending her record to 53-0. She has not addressed Sayaka as of this writing.
Japanese Star Challenges Jade Cargill