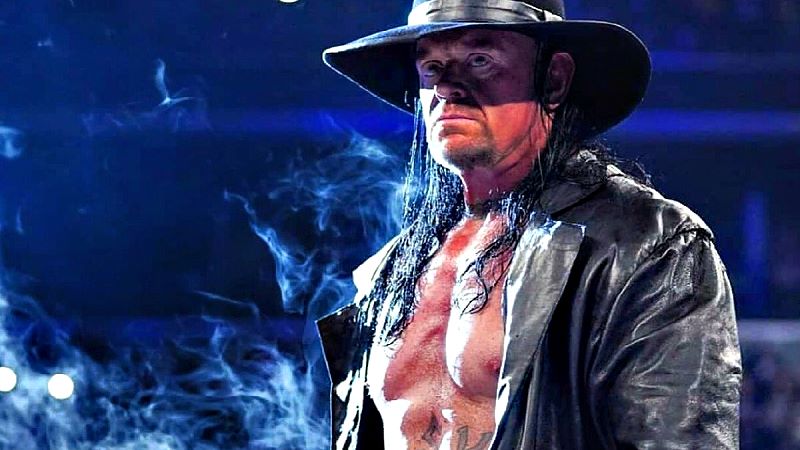 The Undertaker, real name Mark William Calaway (born March 24, 1965), is an American professional wrestler.
Also known as The Phenom, Undertaker is widely regarded as one, if not the greatest, professional wrestlers of all time.
Organization: WWE
Birth Name: Mark William Calaway
Born: March 24, 1965 in Houston, Texas
Height & Weight: 6 ft 10 in, 305 lbs.
Major Titles Held:
World Heavyweight Championship (3)
WWE Championship (4)
WWF Hardcore Championship (1)
World Tag Team Championship (6)
WCW World Tag Team Championship (1)
WWE Royal Rumble (1)
Entrance Video:
Photos: