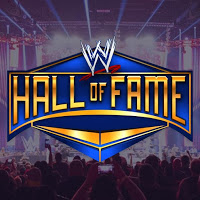 Welcome to WrestlingAttitude.Com coverage of tonight's Live WWE Hall of Fame Induction Ceremony from the Smoothie King Center in New Orleans.

Red Carpet:
The 2018 WWE Hall of Fame Red Carpet special opens up from the Smoothie King Center. Hosts Byron Saxton and Maria Menounos welcome us. We see Samoa Joe, WWE Hall of Famer Kevin Nash and others on the red carpet with their significant others. They send us to Renee Young, who is with Joe. Joe says he's recovering from his injury. Joe says he has a date tonight but he heard Renee's date couldn't make it, referring to Dean Ambrose. Joe talks about being happy to be here and says he's looking forward to Mark Henry, Jeff Jarrett and The Dudley Boyz getting inducted. Renee sends us to Charly Caruso, who is with The New Day in matching suits. They talk about feeling good going into Sunday's SmackDown Tag Team Title Triple Threat at WrestleMania 34. We go back to Maria and Byron, who are with RAW Women's Champion Alexa Bliss. She's ready and pumped for Sunday.
Renee is with Bayley and her fiance, Aaron Solow. Fans chant Rusev Day as Bayley talks about the WrestleMania Women's Battle Royal and Sasha Banks. Byron and Maria send us to a break. We come back and Charly is with Naomi and SmackDown Tag Team Champion Jimmy Uso. Naomi says she's super excited to see D-Von Dudley get inducted. Jimmy talks about also wanting to see The Dudley Boyz get inducted. Jimmy also feels good but nervous about Sunday's big match. Maria and Byron are with Rusev and Lana next. Fans chant for them. Rusev talks about Sunday's United States Title Fatal 4 Way while Lana looks forward to being the first Ravishing Winner of the Women's Battle Royal. Lana goes in and out of her accent, noting that she has a big plan for Sunday. They all sing "Lana is the best, Lana is #1" before we go to Renee with Corey Graves and his wife Amy. Graves jokes about no longer drinking liquids to prepare for 7 hours of commentary on Sunday. Charly is with Matt Hardy and Rebecca Hardy now. Matt talks about The Dudley Boyz getting inducted tonight. Byron and Maria are with WWE Champion AJ Styles and his wife Wendy. They're both looking forward to Jarrett's induction. Renee is with Nia Jax and The Rock's mother, Ata Johnson. Ata comments on how proud she is of Jax. We go to another break.
Back from the break and Byron plugs tonight's inductees. Renee is with WWE Hall of Famer Lita. She's happy to see Ivory get inducted tonight. Byron and Maria are with Jeff Hardy now, who confirms he's cleared to wrestle and just waiting on the right idea to return. He's most looking forward to seeing The Dudleyz get inducted tonight, and Jarrett's induction. Jeff also mentions there will be another Deletion match and he hopes to be involved. We go back to Charly, who is with Carmella and her sister Brie. Carmella is looking forward to seeing Ivory get inducted as well. She says she didn't bring her briefcase to the red carpet because it didn't go with her dress but it is backstage. Renee is with Sonya Deville now, who is overwhelmed at her first Hall of Fame experience. Dolph Ziggler interrupts but they tell him to go check out Charly instead. Sonya talks about looking forward to Bill Goldberg's induction. She also talks about the battle royal on Sunday and says she's just blessed to be here. Byron and Maria are with Bobby Roode and his girlfriend Deneane. Roode talks about being excited for Sunday, a moment he has waited 2 decades for. Roode says it will be surreal to hear 70,000 fans chanting "glorious" on Sunday. Renee is with WWE Hall of Famer Kurt Angle and his wife Gianna. Angle talks about Ronda Rousey's training and how she's going to surprise everyone on Sunday. Charly is with Seth Rollins and his girlfriend Sarah. Rollins has a lot of pressure on him for Sunday but he's looking forward to being in the ring with two top class athletes. Rollins believes they will steal the show. We go to another break.
Byron and Maria are with Randy Orton and his wife Kim now. Orton is most looking forward to hearing what The Dudleyz have to say tonight. He's also looking forward to hearing what Big Show and Mark Henry have to say. Orton says it's nice to be here and enjoy the atmosphere, stress free. He admits the nerves will kick in for WrestleMania on Sunday but he's done enough of these events that he knows how to handle the stress. Renee is with WWE Intercontinental Champion The Miz, who has his parents with him. He calls them the stars of the upcoming "Miz & Mrs." show on USA Network. Miz talks about how hard it was to leave Maryse and their new daughter last night. Miz says Sunday is probably the biggest match of his career because the IC Title is everything to him. Miz is looking forward to Mark Henry's induction tonight. Charly is with Dana Warrior and her daughters. Dana talks about being back in New Orleans for the first time since her late husband The Ultimate Warrior was inducted. She also talks about presenting the Warrior Award tonight. Byron and Maria are with Ronda Rousey and her husband Travis Browne. Rousey mentions how the WWE fans have accepted her and how it touches her heart daily. She says she didn't expect to be accepted by the fans this soon. Rousey also talks about how amazing Kurt Angle has been. We come back from a break and Charly is with Baron Corbin and his wife Rochelle. Corbin is looking forward to winning the Andre the Giant Memorial Battle Royal for the second time on Sunday. Renee is with JBL and two WWE Hall of Famers – The Godfather and Ron Simmons. Simmons says he's like a proud uncle with Henry going in tonight. Godfather says it's a big deal to him for Henry to go in. JBL says he's here to celebrate the inductions of The Dudleyz, Henry and Jarrett. Charly is with WWE Hall of Famer Beth Phoenix, who is excited about being the guest commentator for the Women's Battle Royal on Sunday. Beth says this WrestleMania feels like it's for the ladies and she's just excited to be a part of it. Byron and Maria are with Daniel Bryan and Brie Bella now. Bryan talks about Sunday's big return to the ring and that's it for the red carpet special.
2018 WWE Hall Of Fame Ceremony:
The 2018 WWE Hall of Fame induction ceremony opens with a graphic in memory of Hall of Famer Johnny Valiant, who passed away on Wednesday at the age of 71. We go to an opening video package showing the history of the Hall of Fame and how it started with Andre the Giant and ran through to this year's class, then we go to our host for the evening, Jerry "The King" Lawler. Lawler welcomes us and talks about tonight's class. Lawler leads us to a video package on tonight's first inductees, The Dudley Boyz.
"The Dudley Boyz" Bubba Ray and D-Von Dudley: Presented by Edge and Christian
Christian acted like he thought he was being inducted. Edge called him on trying to induct himself into the Hall of Fame. The crowd got a kick out of it. "You're not going in the Hall of Fame, you're inducting… again." The fans chanted "you deserve it." Christian said he was actually going to say it was a big honor to induct the best tag team in the history of the business. Christian said they were inducting the Dudleys because they were the only guys in the locker room who actually like Bubba. Funny.
Edge brought up ECW. Edge recalled how the duo incited riots in ECW and how they helped build ECW. Edge said he and Christian were trying to establish their own groundswell with Matt and Jeff Hardy. Edge said the Dudleys passed the first test of the APA by beating them from pillar to post. Ron Simmons was shown in the crowd next to JBL. "Damn!" Simmons said over a house mic. Edge and Christian spoke about their TLC matches. Edge cracked that they involved "five fearless wrestlers… and D-Von." They also recalled when they met with Jim Ross to discuss their low payoff for the first TLC match. Edge said they were going to be professionals, but Bubba started by saying, "JR, I feel like I just got kicked in the nuts." He said they got their bump in pay. They put on Dudley glasses and introduced Bubba Ray and D-Von.
Edge and Christian give them their glasses as they walk off stage, and D-Von tells the attendees they have arrived, and it's an honor and privilege to… Bubba cuts him off and says that after 25 years, he still doesn't get it: he just stands there and says testify. D-Von says he doesn't know if Bubba got the memo, but he's office now, so he might have gotten the tables for 20 years, but now he tells Bubba when to speak, walk, and move, and tells Bubba to stand behind him because he's going first. Bubba heard he's a producer, and he looked at the boys faces in the crowd and says he gets texts from the boys who text him saying "D-Von is my producer lol" and then D-Von says they're glad he's not their producer, and Bubba says "Yeah, their matches might get over then." He was a young kid from Brooklyn watching Hulk Hogan and that made him want to become a professional wrestler, and he even tried to look like Hogan. He had the tan, and at one point he even tried to make his hair look like Hogan, not realizing they have pretty much the same hairdo now.
He watched the greats like Roddy Piper, Macho Man Randy Savage, Ricky Steamboat, and of course, Andre the Giant, and he knew then that he wanted to do that, so he went to Johnny Rodz's school and learned from the best, and then he told his boys that he didn't have a dad growing up, but he would make something out of himself that they could be proud of. They show his boys in the crowd applauding, then says his mom raised a good young man, but he won't go on for 30 minutes like Mr T did, but they had some trying times and made it. They moved on up like the Jefferson, got a piece of that pie, and never looked back, and he's proud to say he loves his mother. His sons are the reasons he took the barbed wire bats and tables, and he's proud his boys are becoming wrestlers and are following in the footsteps of their father and uncle, but most of all, he wants to thank Bubba, because they made history together, and he oculdn't have done it with anyone else. Hey, Velvet Sky is there in the crowd! He says Bubba isn't just his brother in the business, he's his brother in life. He says now Bubba can talk.
Bubba says for the first time he doesn't think he can follow him. They talked about their families a lot on the road, and he wishes his parents were alive to see this, so he did the next best thing and brought the cards from their funerals. THAT is sweet. Love it. He was in the front row when Jimmy Snuka did the cage dive onto Don Muraco, and they were fans of the WWF. D-Von says we can't say the F word, and they had to get the F out like 15 years ago. Bubba apologizes, then talks about how he watched Wrestlemania I on closed circuit television, and his dad asked him how he liked the show, and he said he'd be there doing that one day. His uncle who is here told him to shut up and get in the car, and Bubba asks how he likes him now. Uncle Bubba stands up and applauds as Bubba says they're proud to be the first original ECW act to get inducted into the Hall of Fame. I didn't even realize that! Edge talked about the elephant in the room, so Bubba tells everyone to give Tommy Dreamer a hand. They want to thank everyone who ever set foot in ECW with them, they thank Paul Heyman for listening to them when they wanted to be a team, they also want to thank Spike for taking so many beatings from them, and no matter what they did to him, he always came back for more, and they can't express the gratitude they have for him, and he is their brother in heart as well. They want to thank everyone they ever got in the ring with because you can't get over on your own, and everyone they ever wrestled got them over.
They didn't have bodies like the Road Warriors, couldn't work like Arn & Tully, and weren't as pretty as Ricky & Robert. D-Von says he thinks he's a pretty gorgeous black man, and Bubba asks him why he waited until their last night together to be funny. D-Von wants to thank Tommy Dreamer because he remembers how Tommy gave the thumbs up when he had his ECW tryout, he guided and hleped him and took him to the shows, and he never forgot that because so many wrestlers are here that Tommy did that for, and he never expected anything in return, and that's why he loves him. Bubba considers Tommy his best friend too, and points out the future Mrs Bubba, Velvet Sky (who gets a nice pop) and thanks her too, and then they talk about the first time they met Vince McMahon, which was at LaGuardia Airport in New York. He saw them behind him in the ticket line and he introduced himself, then siad he couldn't believe that Vince flies commercial. D-Von says they were tested by the APA when they got here, and they're still feeling it today. He tells a funny story about their first strap match with the APA and he went up to Ron, who kept calling him Devon. After testing them, the APA opened their arms to them and that gave them the okay. D-Von talks about the Reverend D-Von days, and he came through the curtain with the money from the collection plate, and the APA decided to make it part of the APA Drinking Fund, and that became a recurring thing every night. Bubba also thanks Mae Young because she put her body on the line to help get them over, and her willingness to bump for them helped them get over more than anything. Bubba slammed her down gingerly, and she came up to him in the locker room afterward and said that if he was going to slam her, to do it like he'd slam one of the boys.
Bubba says she's one of the toughest men he ever met. He knows the fans love the TLC matches, and he wants a moment that hasn't happened in more than 15 years, and he asks Edge & Christian and the Hardyz to come up on stage together. Bubba says this is the first time all six of them have been together since TLC 2, and they wanted to do this because they created their history together, and wrestling can be a bitter, selfish business tonight, but they didn't want to be selfish since they wouldn't be standing here if it weren't for the other four. D-Von suggests one more TLC match, sand that sends everyone running for cover.
Their music hits and a stagehand comes out to grip to them about going long, So Bubba grabs him by the shirt and tells D-Von to get the tables. D-Von obliges, and Bubba tells him to put it on his Twitter and it'll get him over. D-Von hoists him up, and THROUGH THE TABLE HE GOES! D-Von says "OH MY BROTHER, TESTIFY!" to close the segment.
Hillbilly Jim: Presented by Jimmy Hart
Jerry Lawler says our next inductee is already in the Moonshiners Hall of Fame and the Denim Overalls Hall of Fame, and tonight he goes into the WWE Hall of Fame…Hillbilly Jim. We see a vidoe package of his history and his time training with Hulk Hogan, and also his importance in the Rock N Wrestling days, and then Jerry introduces Jimmy Hart to do the induction. Jimmy says Jim grew up loving three things: country music, watching wrestling with his grandmother, and high school basketball, where he was all-city, all-state, and all-conference, and he was offered several scholarships, but he wanted to be in the entertainment business and became a bouncer. A wrestling promoter found ihm and put him on the road around the southeast, but he wanted that one special phone call from WWE, and he got it because they thought he'd be the next big attraction. That means that even a casual fan would know who he was and he could do the media stuff. Jim was all over WWE's product back then, he was on Hee Haw, and his LJN action figure (which Jimmy has with him) did so well his first check for them was for $67,000. Unfortunately, a bad knee injury almost derailed his wrestling career, but he was back in the ring at Wrestlemania III. Jim was the one who called him because he was ignoring phone calls from the 203 area code because he thought it was a rib, but Jim talked him into calling them back and getting him into WWE for the first Wrestlemania. They've been friends for almost 39 years now, and he thanks the WWE Universe fo rall this, then introduces Hillbilly Jim.
Hillbilly Jim walks out and embraces with Jimmy Hart. He understands this can be a long evening and wants to keep his comments brief tonight. Jim wants to reference some names people know and others people don't know. He tells a story about Beautiful Bruce Swayze discovering him inside a gym and saying he would be perfect for wrestling. Jim brings up Jim Ross and some words that he shared with him. The word was "opportunity" and he talks about taking them seriously. Jim tells a story about getting an opportunity to wrestle for another promoter. He shares a story about getting a call from promoter Stu Hart and asking if he would wrestle for him in Calgary.
He talked about returning home from his tour of Canada to take care of his ailing mother. Jim talks about becoming close with Bruce Hart and still being friends to this day. He talks about getting a call from Jerry "The King" Lawler for a spot in Memphis. Jim talks about working with Jerry Jarrett, Dutch Mantell, Rick Rude and Jim Neidhart.
Jim talks about his interactions with Pat Patterson and getting his shot with WWE. He talks about Jim never leaving and going to other territories. Jim brings up getting the opportunity to work with Hulk Hogan upon his arrival. He tells a story about Patterson playing a prank on him only to reveal a check over over $80,000 and that put a permanent smile on his face. He ran right to a phone and called his mom and told her what he got, and the first thing he did was take it to his accountant, pay his taxes, and he's still got that money today.
He talks about being in Miami one Christmas, and he was teaming with Andre and Captain Lou against King Kong Bundy, John Studd and Bobby Heenan, and the heels worked him over real good because it was on when Andre tagged in, then the day after that they were headed to Dayton, Ohio, and Andre told Jim to ride with him, and they got on the plane and started drinking with Andre on the plane. They polished off 57 bottles of liqour between them, and he only had eight of them. The captain came out to cut them off, but took one look at Andre, then turned around and went right back. He talks about Wrestlemania III outdrawing the pope, the Rolling Stones, and Elvis, and remembers King Kong Bundy slamming one of the midgets and making a noise like a squeak toy.
Jim says he's the luckiest guy on earth because he got to do what he wanted to do, where he wanted to do it, and now he's getting put into the Hall of Fame. He's already had a hall of fame life because of this business, and this is just too much. He'll accept it because it's in his name, but it's on behalf of a lot of other folks: his momma (who loved this business and the fact that her son was in it), his family (and he's happy his family survived this business since many others don't), the state of Kentucky (he always did everything he could to represent them well and carry a bit of Kentucky in him everywhere he went), his friends in the business he never would have met otherwise (too many names to mention now, but he wants them to accept part of this induction with him), and finally and foremost, he accepts it on behalf of the fans (he doesn't care where in the world they are, because they made him feel like he was home wherever he went).
This is all the power of opportunity, and he's humbled by it, and the past few months have been intense. He doesn't have a cell phone or computer, he lives in the now and enjoys every minute. He got a call from a WWE guy and asks him how he wants to be remembered when he's gone, and he just wants to be remembered. He thinks a lot about people who are no longer here, and mentions Johnny Valiant, Andre, Lord Alfred Hayes, Gorilla Monsoon, Bobby Heenan, Freddie Blassie, Captain Lou Albano, and many others like Jimmy Snuka, Macho Man Randy Savage who also came from Memphis, and he never quite got over losing his dear friend Roddy Piper. He closes by saying he can't thank the fans enough, and the fans chant "thank you Jim" as he tells everyone to please enjoy Wrestlemania weekend, and good evening to you.
Jerry introduces this year's legacy inductees: Stan "The Man" Stasiak, El Santo, "The Golden Greek" Jim Londos, Sputnik Monroe, Boris Malenko, Dara Singh, Hiro Matsuda, Rufus R. Jones, Cora Combs, and Lord Alfred Hayes.
Ivory: Presented by Molly Holly
Jerry says our next inductee has glam and grace, but will hit us in the face: Ivory. We see a video package with comments from past and present female wrestlers, then Jerry introduces Molly Holly to do the induction.
Molly says that Ivory did everything in this business, and inspired her fellow stars from age 25 to 45. She traveled so much for WWE she needed extra pages added to her passport, and her passion for living life to the fullest led her to GLOW and took many intentional detours to see the world and enjoy the moment, and did it all with her friend, Frankie the Cat. Molly talks about rooming with Ivory on 9/11, and how great it is to be inspired by someone who was willing to go on with the show, and Ivory wrestled twice that night to put smiles back on faces that needed them. Raw would be in Tennessee fur days later, and since flying wasn't an option then, Ivory set up a road trip with the other ladies and blasted showtunes their entire ride. Ivory jumped fro mbed to bed once they got to the hotel, then Molly slammed Lillian Garcia on the bed so Ivory could frogsplash her. It was grief therapy, Ivory style, and it's the spirit that kept her a pioneer of the women's revolution over the years. She got a Twitter handle specifically to interact with her fans without any ulterior motives to sell anything, and Molly decided to ask Lillian here to help introduce a true trailblazer and icon, their friend Ivory!
Ivory comes out to talk about one time Lillian ribbed everyone by faking that their car was running out of gas during one trip between towns, and how she feels like a kid around Molly for always being so wise and mature even though she's 16 years younger than her. Molly was great to drive with because she's be complaining and gossiping, and Molly wouldn't interact, she would just keep her hands on the wheel and not interact, and calls it Nora's Instant Argument Diffuser. Ivory talks about how she came here in full Tina Ferrari purple for GLOW many years ago, and now she's come full circle to be inducted into the WWE Hall of Fame. She and New Orleans have been through good and bad times together, and talks about Hurricane Katrina, and while everyone was coming here to her aid, she was booked on an indy in Ohio, so she raised some money at the show, then hopped in a rental car and drove down here to work for ten days with their rescue animals. That changed her life forever, and she's still working with animals today. She thanks them for that, and for hosting Wrestlemania. There were only limited spots in WWE years ago, and she was lucky enough along with Molly and Victoria to spark a revolution even though they never thought they did. She mentions Trish, Lita, Jazz, and even Stephanie, Jackie, Molly Holly, Victoria, Molly, Terri Runnels, and Gail Kim worked hrd to inspire the modern era fo stars. The modern division keeps growing and evolving, and she's proud to be a sister to all of them. She thanks them for the chance to be a part of it, and thanks WWE for leading the evolution that turned into a revolution. Her brother loves going to work because everyone there is smarter than him, and she loved going to WWE to be surrounded by the best in the business. Whatever life you get to live, it's always about the people in it, and she thanks the fans for helping to build her up and quanitify her as a #WWEHallOfFamer. She wouldn't have the guts to stand here if they didn't help build her up over the last few months, and this is a once in a lifetime event unless you're Ric Flair, and it's like getting married…unless you're Ric Flair. She's never been married, nobody's ever really asked her…not even Ric Flair! To her, this is like her wedding experience, and she wants to envelop everyon into this fantasy of hers.
IT started when she got the call to be in the Hall of Fame, and she got a contract like you need one to stand up here and get a Hall of Fame ring, and the contract said to get an evening gown, and an Attitude Era red flag went off in her head because to them, evening gowns meant someone was going to come out and throw her in the mud or something. It's okay if she gets her dress torn off, because she's wearing Hall of Fame worthy undergarments. She gave a shout out to her old tag team partner, her GLOW sisters, and she gives a shout out to her GLOW sister Angelina who is celebrating her anniversary with Mike. Now for the groomsmen like David McClane, Mando Guerrero, Howard Brody, and Jim Cornette (who set her up on her first date with WWE), Jim Ross and Kevin Dunn (who always told her to be herself). She asks everyone to mix it up, getting dirty on the dance floor…and suddenly the Right To Censor warning alarm goes off, and she says she can count on RTC to make sure nobody has too much fun. She thanks Judy Martin, Wendi Richter, Heidi Lee Morgan, and the ladies who are with her in spirit like Mt Fiji, Big Bad Momma, Tara the Southern Belle, Luna Vachon, Candy Devine, Chyna, Mae Young, and Moolah. Every bridre has something old (that'll be her), something new (the fans), something borrowed, like maybe a few minutes from the next inductee's time, and something blue, but she thought something purple suited her better, and she pulls out the old Ivory scarf thing. Her wedding ceremony also needs to be documented and remembered with Howard Finkel and Billy Zamboni. And to serenade, of course it would be Lillian Garcia, who gave her goosebumps for singign the National Anthem every Monday. The guests would be all the WWE Universe, her family who is all here, her brothers (who wanted to be acknowledged as her first wrestling trainers), 11 nieces and nephews who are mostly all here, her dad is here in spirit, her mom is watching at home on the WWE Network, and her family isn't the Samoan dynasty, but she has a great family who all have great marriages. She asks her sister one day what's so great about this marriage thing, and she says she can't imagine what her life would be like without her husband, but she says time flies by and you forget everything you do, and he's his witness. So with that, she's ready for her final vows, so she takes the fans, her colleagues, the moments, the memories that made up her career to have and hold until we tap out, for better or worse, richer or poorer, until death do they part, and with this Hall of Fame ring, she does wed, and thanks the fans for being her witness.
Kid Rock: Presented by Triple H
Jerry says the next inductee has been called cocky and a cowboy, but now he can be called a WWE Hall of Famer, Kid Rock! We see a video package of the celebrity wing of WWE, and Kid Rock's musical contributions to WWE over the years, including using American Badass as the Undertaker's entrance music.
Jerry introduces Triple H to do the introduction, and he says the celebrity wing is about people coming in and amplifying what they do, and Kid Rock had a big impact on what we all love. Music makes you feel something, take you back to a period in life, a special memory just from hearing that song. Triple H asks who doesn't picture Michael Hayes moonwalking across the Sportatorium when they hear Freebird, and he says it was a special time just like the Attitude Era. The Attitude Era had a soundtrack, and Kid Rock was a part of it becuase he understood what they did and he could do literally any kind of music because he's a true artist. His song for this year's show is Celerate, which is appropriate since this is a celebration and will create a memory we will never forget. He introduces our latest celebrity inductee, Kid Rock!
Kid Rock sasys he was told long ago to go where he was celebrated, not tolerated, and here he is. This is better than any Grammy, and that's a first, because there's no politics involved, they just called him up and offered to induct him, and he said hell yeah. They had some cliff's notes and said not to thank Vince, because he doens't like accolades, but neither does he, and it also said to stay away from politics. So, he thanks Vince for changing the face of this business, and he wants to go bodyslam some Democrats, but he was just kidding because he's standing here with his pockets empty. We all know we're humans first and Americans second, so let's find some common ground and get along. Rock & roll hasn't been too kind to his memory, but he does have fond memories of the Undertaker and American Badass, the Rock has been a good friend, and seeing Ric Flair who has introduced him at several shows, Hulk Hogan as well. Nobody talks about how difficult this business is, but he knows because he's been on the road away from his family for many years, and the crew deserves our respect. He says he'll throw some names out and promises to be the quickest one tonight, and thanks his family, his band, his current and previous managers, the fans, the fans, the fans, the fans, and the fans for being there for him. He hopes it's not sacreligious to do this last, but he wants to thank Jesus, and his old bandmate Joe C, who loved wrestling more than anything and said he was only using Rock as a steppingstone to get to WWE. He's proud to accept this and thanks everyone.
Jeff Jarrett: Presented by "Road Dogg" Brian James
Lawler said he was particularly proud of the next inductee because along with his father he had a hand in training him. Lawler set up the Jeff Jarrett video of "Double J" Jeff Jarrett that takes us from his early, coutnry music days, his six Intercontinental Titles, the time he held both the IC and European Titles, the slapnuts days, and of course, "Ain't I Great?"
Jerry brings out Road Dogg to induct Jeff, and he says it's been a long night, so he'll get right ot the nitty gritty. They met 25 years ago in Poughkeepsie, NY, and he wanted to be in this business so bad, and wanted a break, and he was told he would be Jeff's roadie. There's a lot of stories about their past that he can't tell because they're PG now, and most of them came in the 90s, which is a decade he doesn't remember. He feels obligated to tell everyone not to do drugs. He has a handful of really special relationships in his life, and one of them is with this man right here: "Double J" Jeff Jarrett!
Jeff comes out in a cowboy hat with a mic to do his intro, and Road Dogg tells him it's not 1995 anymore and to use that microphone right there, and to give him that damn hat. Jeff says wow and takes a minute to soak that in and says he'll never make it through this speech. He's here 32 years to the day since his first match to get inducted into the WWE Hall of Fame, and the fans chant "you deserve it" at him. From 1986 to 1993, he went from the blond hair, blue eyes white meat babyface and became a smart ass country singer who wanted to rename this place the Double JF. People ask him what his best match was, and it always gets brought up: July of 1995, against the Michael Jordan of professional wrestling, Shawn Michaels. He thinks Shawn is the Michael Jordan, the Kobe Bryant, the Wayne Gretzky, and he can go on and on, because there's never been anyone close to him, and he thanks Shawn from the bottom of his heart for what he did for him personally and this industry. He had a series of matches during that era with he and Shawn against Razor Ramon and Diesel, and only in WWE could the most charismatic guy, the Roadie, be standing outside the ring during those matches. He says Miz is making the IC Title proud, and he's been both blessed and cursed throughout his career. He was a Four Horsemen, he was in the NWO, he was inducted into a certain club in Japan at one time, he lost his hair in MSG to X-Pac, and he says Shawn is 18 years late to the party but looks great, he figure foured Ben Stiller, took a superkick from Chuck Norris, and then there was that thing with David Arquette, and asks what the hell that was. He even got beat by Stephanie McMahon in her very first match, but she will be watching Sunday and thinks it'll be a different story, and he wishes Kurt and Ronda luck. Throughout his career and life, there have been two guys who have really affected him: the first is Brian James, who served in Desert Storm, and they've been in the trenches together for a long time, and he got in the foxhole with him, and he loves Brian more than words can say.
The other is aguy who's no longer with us, and that's Owen Hart. The fans chant for Owen as Jeff says that Owen was a classic ribber, but he wants to talk about Owen the human being. He was a great father, son, husband, a man's man with a golden heart, and we lost him way too early, but he is going to tell a great Owen rib story. He talks about Owen calling Jim Duggan at a hotel at 2:30 in the morning and pretending to be a pizza man. Owen told Jim that if he didn't get down to the lobby right now, there was going to be as ass whipping, so Hacksaw went charging down there and it was just Owen. Another was Owen at a house show in San Jose, and a local guy was doing the music for the show, and Owen got to know the guy, so he set up a rib during an Ahmed Johnson where they did a double down and had the music guy play Ahmed's music three different times throughout the match. Owen's last rib was in Chicago at the height of the Attitude Era, and he showed up late and saw on the sheet that he and Owen were up against Edge and Christian. They shine Edge and Christian up real good, they do the ten punches, but Owen and Jeff had surreptitiously slipped clown noses on, so Edge and Christian slam them together and their noses go flying. Edge and Christian come out, Jeff turns around, and they put a clown nose on him. Edge says "here's your nose back" and Christian says "It looks better on you, slapnuts."
Jeff says he just wants to get in a few thank yous, starting with Karen and the kids for being his rock, his dad (they've had their ups and downs, but he thanks the good lord they're on the up now and everything he did for him in this business), and finally, his grandmother Christine Jarrett, who took a second job selling wrestling programs in the 40s, and without her, there'd be no Jerry or Jeff Jarrett in this business, so he hopes he made her proud. In closing, he wants ends with a poem about success being failure inside out, and never to quit that he read during his first TV promo ever, and it's a legacy he wants to leave his kids and any other aspiring wrestler out there. Road Dogg comes back out and gives JEff a hat and mic, and takes one himself, and they sing With My Baby Tonight.
Warrior Award – Jarrius "JJ" Robertson: Presented by Dana Warrior
Jerry Lawler comes out and says that they got a call from the Country Music Hall of Fame, and they said that Jeff Jarrett and Road Dogg are barred. Now it's time for the Warrior Award, and this year's inductee is Jarrius "JJ" Robertson, who was diagnosed with a chronic liver disease as a baby. He received a transplant and wound up in a coma for a year before he was taken off life support, but he started breathing on his own. He wound up with a lot of other problems because the liver issues caused a lot of other illnesses, and he ended up needing another liver transplant, and during that time, he became a big WWE fan. He got his second liver transplant and just started improving more and more, and he thanks his donor for being a hero, and he hopes he makes him proud. Jerry brings out Dana Warrior for the induction, and she talks about how this feels like a homecoming because this was where Warrior was inducted into the Hall of Fame, and it brought her and the girls full circle. She's had to be tough over these four years, and she felt like she wasn't tough enough sometimes, but walking through that airport imagining him holding hands with his two cupcakes, she thought of his ultimate time when Warrior was welcomed into the arms of her brothers and sisters in the WWE Universe, escorted by his cupcake daughters to take his place in then, now and forever as WWE Hall of Famer, the Ultimate Warrior. She was so proud for his hard earned celebration, and his best days accumulated right here, and she was glad he spent his last days here for his crowning before rocketing into the heavens to rumble among his gods. It's been four years, a blink of an eye and a lifetime rolled into one, and in four years, you learn a lifetime of lessons. You can heal, grow and bloom, and graduate from grieving to honor the integrity of a sacred past, and if she could travel back in time four years, she'd tell herself not to be afraid because she's home, and these people are her friends and family, and now she's here to deliver an honor bearing their family name. The Warrior Award is fore people who consider the word impossible to be profane. JJ makes quite an entrance, and he has the mark of a true warrior because he had to earn those vibes. She talks about the disease he conquered and how he battled back, and tells us to hold onto our hats for Jarrius Robertson.
He comes dancing out, but can't see over the table so he asks if anyone got the memo he was coming. A couple of dudes bring out a set of steps so he can stand at the podium and reach the mic. He still can't believe this is happening, and that he's in here with Connor the Crusher, Loan Lunden, and Eric LeGrande to honor the Warrior. This is the greatest honor of my life, and from the first time he met Stephanie McMahon, they accepted him like family, and he got to meet his heroes like Roman Reigns (he tells the fans to calm it down when they boo Roman), Randy Orton, and Zack Ryder (he even does a Woo Woo Woo), and even his least favorite superstar the Miz. They make him feel like a WWE superstarm and says that at this point, he probably has a better chance of getting a Wrestlemania match than John Cena. WWE has given him so many chances to promote his cause, and puts over how two donors saved his life, and when he was taken off the ventilator, he survived, and a year ago, he was in the ICU awaiting a second transplant, but now he's here with a new liver and a WWE Hall of Famer. He says we know the rest, and Jarrius out, PEACE.
Mark Henry: Presented by Big Show
Jerry Lawler says he faced the next inductee in his first match, and he got hit so hard he thinks he time traveled right here, and it's Mark Henry. We see a video package of his WWE career, and also his accomplishments in the weightlifting world.
Jerry introduces Big Show to do the induction, and he says they've been up and down the road together for many years, and he calls Mark his brother from another mother. People become family when you travel with them that much, and he came to work one day and saw Mark looking sad, so he came and asked him if everything's all right, and Mark looks at him and says he's been trying to tear a quarter in half and he can only bend it. Mark is also one of WWE's best recruiters, because he's found many people and put them on the right path, and that includes several people in this room. Mark is also not the guy you want to test, and tells a story about one time in Spain there were signs everywhere that said no photos, and Mark is not the guy you want to stick a camera in his face without asking. Someone tries to take a sneak picture of him, and Mark jumped 15 feet in one step, grabbed this guy's camera, and crushed it with one hand. Show told Mark that if he ever grabbed him like that, he'd hit him with his car. It is now his honor to induct our next inductee, Mark Henry!
Mark comes out and gets kissed on the head by Big Show, and he starts by giving a thank you to God, because it'll take God to get him through this without crying. The fans start chanting "Sexual Chocolate" at him, and he thanks the fans for saving him. He thanks Paul (Big Show) for being like a brother to him, but he also wants to tell the boys and girls here and at home that he respects everyone who loves this business, and he knows how difficult it is to travel, wait at home, get back, and miss a lot of stuff, but today, he is humbled. He's also shocked he made it 20 years (fans chant "you deserve it"), and he talks about how he was 9 years old and his grandma took him to Beaumont, Texas, and it just so happened that his favorite wreslter was on the card. Mark is struggling to get through this without breaking down, and everyone gives him a standing ovation. He got to see Andre the Giant, and he watched the kids run to the barricades around 8000 times when he was wrestling, and that night, he was one of those kids. The other kids knocked him down, but Andre picked him up, and that's why he's here today. He wasn't the strongest man then, just the happiest kid. He's like a turtle on a fence, he did not get here on his own, and he thinks about everyone who inspired him and believed in him, and that's the most paramount thing. The backbone of his strength was his mother, she bought him his first set of weights when he was 10, and now he has his own kids, and he's sure he got on her last nerve like his get on him, and he knows she's looking down on him right not, smiling and proud, and they put that weight set on his front porch, and that's where all the kids in the neighborhood hung out. That weight set was her way of keeping an eye on all of them, and he was not the best kid in the family, and he hopes she knows how her sacrifice was put to great use, and it changed the course of his life. He wants to thank the ocahces and trainers who gave him the foundation to be what he became, and he wants to thank them all from the bottom of his heart because he couldn't have done it without them.
He loved pro wrestling and loved the Junk Yard Dog, the Iron Sheik, and of course, Andre the Giant, and he was a wrasslin' fan. One day he got a call and on the other hand was Vince McMahon, and he paused a little bit and hung hte phone up because he knew it was one of his friends messing with him. Turns out it was really Vince McMahon, and luckily he did call back and probably thought he was the biggest mark in the history of wrestling, and a lot of people hate that word, but that's what he is, both literally and figuratively. Like half the conversation was asking if he could meet Yokozuna and wrestle the Undertaker. The business gave him a lot, and he was fixated on meeting guys he met on TV and played in video games, so he signed with WWE in March of 1996 and never looked back. He knew right away that this was going to be something like he never saw before, and his first coach was Dr. Tom Prichard, who saw he was a great athlete, but still a young kid who wasn't focused, and didn't train or study like he should have. He didn't have the success he should have because he wasn't focused, and he should have been because you have other people's lives in your hands. Around that time, "Big Cat" Ernie Ladd said to him to come sit under the learning tree, and told him that the man never did for anyone what he did for him, and he better not mess it up for peopel who look like him, and Mark says Ernie put the future of the black race on his back, but he did his best to carry that ball.
One of his biggest influences came from his brothers in Canada, where he got banished for threatening Shawn Michaels, but he spent a year getting mentored by the Hart family, and he learned a great deal from them, and most importantly, how to babysit the Hart kids. It helped him ,because now he can take care of his own. That's where he first met Owen Hart, but he doesn't have time to cover everything, but Owen brought so much joy to his life, and he wishes Owen could be here with them. He asks the camera to zoom in, and says to Martha that please, this is not from the company or the other wrestlers, it's from his other brother: he needs to be here, and he hates that he hasn't kept up like he should have. He'd love to be able to look down one day and see Oje able to be among them since it's his birthright. He would be remiss in not mentioning his other alter ego, Sexual Chocolate, and he hasn't seen him in a while, but he hopes he's doing all right. The Sexual Chocolate music hits, and someone comes out with a cape he puts on. He asks how everyone's doing, then asks Stephanie if she remembers that time they danced, and what she's doing and if she's married or anything, even though that doesn't matter to Sexual Chocolate. He points at his wife and asks her to stand up and turn around for him, then says that was fun, but not to get any ideas because he is NOT coming back. When he told D-Lo Brown about Sexual Chocolate, he almost fell out of the car laughing because he never thought they'd let him do that on TV. Sexual Chocolate was a huge success and a real blast, and she has to thank Mae Young and Chyna for making Sexual Chocolate. He also can't forget the Nation of Domination, and D-Lo was his first tag team partner, and they always stayed close, and he thanks him for being there for him. He can't tell any Godfather stories with all the kids watching, but he thanks him for the teaching, stories, and watching out for him over the years. As for Ron Simmons, if you look up "man" in the dictionary, you see a picture of Ron Simmons. He was a pioneer in this company, the first black man to win a World Title, and he's been a positive role model for him and his kids.
Of course he can't forget the Rock, and when they met in 1995, Rock was just starting out like he was, and he didn't have enough money for an apartment or a bed, he was the offspring of wrestling, and was bred to be that. He told Rock to move in with him and not worry about the money, when he gets his money he can pay him back. Now here it is 2018, and he hears rumors that he's doing pretty good, so if Rock hears this, he's retired now and can use that money back, and possibly the 20 years of compound interest. He's been ECW Champion, World Heavyweight Champion, and being the fifth African American to hold that title was a highlight. He had the pleasure of being in the locker room with some great men and some great wrestlers, and he hopes he didn't forget anyone and apologizes if he did, but he's been living a dream and participated in nearly 8,000 matches, and there's no way he can thank everyone. He thanks his family for their years of unwavering support, and he says this planet is a melting pot, and the future relies on everyone living as one. Before he goes, there's just one more thing he needs to do: He puts on his pink blazer and says he's a small town boy, and they might think this is easy and that he has a lot left in the tank, and they're right, and he doesn't know why John Cena is grabbing his collar, but he should have gotten a shot at that WWE Title. He tells AJ Styles that he has a title he can take, and Roman Reigns doesn't have the title yet, but he can get his title took. He's just playing, and he takes off his jacket and says he's an incredibly lucky man who gets to occupy the same space with the greatest of all time. He proudly accepts his place in the WWE Hall of Fame, because THAT'S WHAT I DO.
Goldberg: Presented by Paul Heyman
We see a clip from Paige's upcoming biography movie, Fighting With My Family, and then Jerry leads us into our final inductee of the evening, Bill Goldberg. We see a vidoe package of Goldberg highlights, including comments from Eric Bischoff, and his big 2016-17 return and Universal Title win. Jerry says he'd normally introduce the person doing the inducting, but he's pretty sure he'll do it himself, and out comes Paul Heyman. He says people have wondered why the former owner of ECW is inducting the biggest WCW star ever into WWE's Hall of Fame, and he says it's because he aspired to be half the father to his children that Goldberg is to his. But on a professional level, it's a little tough to find oppoents for his client, Brock Lesnar, and after taking the Streak, and after taking John Cena to Suplex City, they needed to find someone to kick Brock Lesnar's ass, someone to beat up Brock Lesnar, to beat Brock Lesnar, in such an authentic and credible fashion that we would all believe in it and buy into it, and that sure as hell isn't Roman Reigns. We chanted his name when he ran up the streak, when he speared Hulk Hogan, when he came to WWE and jackhammered all of Evolution, when he had the greatest comeback in WWE history, when he took the fight to Brock Lesnar like nobody else, and he gives to us the main event of the 2018 WWE Hall of Fame, Goldberg!
Goldberg does the full entrance from his dressing room to the stage in his fancy suit, and a big Goldberg chant starts as he asks how the hell this happened. He tells us that, in the spirit of his matches, not to worry because this will be short. He is the first Jewish WWE and WCW World Champion to have ever had a bar mitzvah. His journey began in Tulsa, Oklahoma where his parents instilled in him the tools to be successful, to be passionate at all time, to never give up, always be polite (well, he's not perfect), and to ultimately treat people how he wanted to be treated. His sister raised him while his parents duked it out in a bitter divorce. His brothers were great people to look up to, and all he ever wanted to do was follow in their footsteps. But he wanted to take it further and get to the NFL where he could be a role model for kids, because that was very important to him. He was extremely fortunate, and he knows he's in enemy territory, to have a great career at the University of Georgia and then played for the Atlanta Falcons, but unfortunately, an injury and a lack of talent ended that career, so he had to move on and find something else to fill that void. He had no job and no money, and Diamond Dallas Page knows because he knew him in those days, and always threw it out there that he should come to wrestle. His brothers roomed with Ric Flair and Ken Patera in college, and he used to watch the Von Erichs, Ivan Putski, Ernie Ladd, andh is favorite, Bruiser Brody on Dallas TV back when he was young. He had nothing to lose and nowhere to go but down, and with a lot of help from others, they came up with a character that became the Mike Tyson of wrestling. His spear was so fast, so brutal and so easy to copy (he pauses to ask where Roman is), then one night, he was home watching Thunder when he saw that he was going to be wrestling Hulk Hogan for the WCW World Title on Nitro in the Georgia Dome. He had no idea, but he owes Hogan one. Everything was going great, but then WCW came crashing down, and he won't go into all the stories of its demise, but one of the things was Kevin Nash ending his streak on his birthday, and he owes Kevin one too. People in WCW tried to help him, like DDP, Bischoff gave him his shot and he greatly appreciates that, and he also says Sarge and Jody Hamilton gave him a strong base, as did Arn Anderson, Kevin Sullivan, Bobby Heenan, and their Halloween Havoc match where he came to him wanting to do 14 spears. He owes thanks to so many people, and he truly doesn't believe there was a character that depended on so many moving parts to get over, including hte announcers, the referees acting like he got speared during the match, he also thanks Lex Luger, the crazy Steiner Brothers, the Guerrero family, Ron Simmons, and this may surprise us a little bit, but Curt Hennig and Rick Rude were a huge influence on him early in his career. Big Show and their 30 second matches they took around the country. Big Show hated to be upside down ,but he loved picking him up and holding him up there. At the end of the day, he had incredible success in WCW, and a lot of people were instrumental in that. He and Jim Ross go way back, and the first call he made about getting in the business was to Jim Ross, and he thanks Jim for that. He was right in the middle of the Monday Night Wars, and he came in a bit spoiled because he didn't know anything about the down times and never really experienced any of that stuff, so when he came to WWE, he knew there was a price to pay. He screamed at Triple H at a toy convention in front of his future wife, and that wasn't going to help me. He knew he'd get a number of receipts, especially since he copied a guy who is bald and looks like him a little bit, and he started to realize that he owed a hell of a lot of people a thank you. He doesn't want to dwell on his first WWE run because it sucked, he sucked, but it can only suck so much when you share a locker room with the Rock, Dean Malenko, the Undertaker, Booker T, and others who were willing to teach him. Although he resents it to this day, he has to thank Steve Austin for helping him out all along the way even to this day, and he can still smash him, but he loves him. He'll be the first to admit that after the first WWE run, he walked around with a small chip on his shoulder about the wrestling business and tried to repress everything. It was a difficult time for him, he wasn't proud of how he performed, and how he acted during that first run, and when he left, he put wrestling completely aside, and then he had a family, and wondered what his son would think when he grew up because he knew he'd have to address it sometime, and it all started with a simple phone call asking to put him in the WWE video game. Time helaed wounds, he and WWE had different feelings about each other, and he started training again. He worked his ass off to get back in shape, and it wasn't just a job, because he loves the people and wanted to be that for them. His wife changed his life completely, and he hopes his son is happy because he did all this for him, and it wasn't painless. He always swore he wouldn't get his family involved in the business, but they became the storyline and turned him back into a monster, and he thanks them for sticking him during his training because he was a miserable dude. The run was great, he was miserable because he worked so hard, but that made what he did worth it. His wife wanted him to be in peace and exorcise his wrestling demons, and now she can rest in peace. He's so proud every single day to be his father because he is his world, and every day is something enw and exciting. Plus, now he'll have a target on his back, so he better be a badass. The support from his in-laws has been great, and he thanks them for allowing him to marry their daughter and showing her this crazy business. He always thought he'd follow a football dream, but that didn't work out so well, but as a number of people said tonight, it's all about the fans, and they made him love wrestling too. He was away for so long and all he heard was people asking him to go back, and he'll do anything for the fans (though he quickly realizes he shouldn't have said that). He can't leave here without at least one McMahon story: it's local lore that he headbutts the door before each match, and one night, Stephanie comes up to ask him about that and says he can't do that anymore. He says he needs to get into character, and he'll pay for the doors, but he's gotta be Goldberg. He's not sure what to do, and can't headbutt doors anymore, so he punched it instead…and broke his hand. He must be a better actor than he thought, because nobody knew it until tonight. He finally had his beer bash that night, and he had about 13 beers to dull the pain in his hand. He apologizes to Ric Flair for all the times he called him old since he was in his 50s when he made his comeback. There is no way he can do this without thanking Sting because Sting inspired him, and between Sting and DDP, those two made him, and he'll be grateful forever for that. He used to look at wrestlig like a business, but he was selling himself short because he has a love for wrestling, for the fans, the others who do what he did, and what he learned in the business better prepared him for the journeys he has ahead. It's funny since his original dream was to be in the NFL Hall of Fame, but he guarantees that this has a better payoff than the NFL ever would have, and he realizes moreso than ever before that this is where he belongs. This has been one hell of a journey, and as long as he's 2-1 over Brock Lesnar, have the strength to Jackhammer anyone in this room, and have the knowledge and wisdom that there is no way in hell that a Georgia Yellowjacket can never be as badass as a Georgia Bulldog, he'll never say never. Taht leads him to his final question: WHO'S NEXT?
We go to credits.
---
FOLLOW US ON YOUR FAVORITE SOCIAL MEDIA. WE ARE ON FACEBOOK, TWITTER AND G+!
---
LATEST NEWS var numposts = 5;var showpostthumbnails = true;var displaymore = false;var displayseparator = true;var showcommentnum = false;var showpostdate = false;var showpostsummary = true;var numchars = 100;