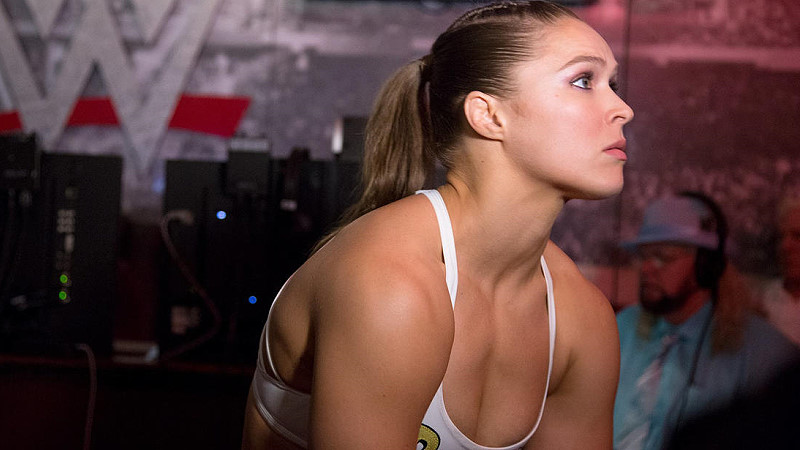 Tony Khan Says Ronda Rousey is Not Signed to AEW – Speaking at the AEW Full Gear press conference, Tony Khan was asked about Rousey's status with AEW.
"She is not signed, but we had a great conversation. It came about because there was some unfinished business. They had that match, and I thought it would be great for our fans to settle it in the ring. At the Wrestling REVOLVER show, they had the match, and I had spoken to them and I thought it would be great to have a match and build some interest and then have the story come to Ring of Honor where Athena is the Ring of Honor Women's Champion, Billie Starkz is her minion, there is a lot of interest in that. I thought it would be great to see that tag team against two of the Horsewomen, Marina and Ronda Rousey. Ronda was happy to come here, she was great, the crowd was really excited to see her, and it was a great match. We would love to have her back some time, it was really fun, her being out here. She's a local and lives nearby and that helped make it possible. Anytime it's convenient, we would love to have her back," he said," he said.
During the November 17 ROH tapings, fans got a surprise when Ronda Rousey showed up to team with Marina Shafir in a bout against Athena & Billie Starkz. The two teams battled the night prior at Wrestling REVOLVER, but the match ended in a DQ when Athena hit Rousey with the ROH Women's Title.
Tony Khan Says Ronda Rousey is Not Signed to AEW