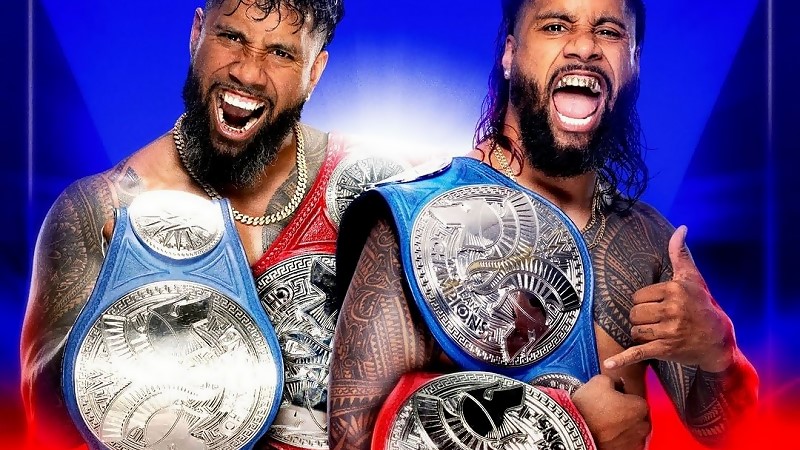 WWE Writes The Usos Out Of Appearing Next Week In Montreal – With both next week's WWE SmackDown and premium live event Elimination Chamber coming to fans from Montreal, the final scenes of tonight's show explained why the Usos wouldn't be in attendance.
With speculation regarding whether or not the Usos would appear across the border (with the prevailing assumption that past legal issues could prevent an appearance) WWE has answered the question.
With the running storyline throughout the night around the Bloodline including segments with Heyman lurking, there was a reasonable explanation in the end for why the Usos should stay home.
Paul Heyman telling Jimmy Uso that the Tribal Chief wants both the Usos to sit out next week to get a "television perspective," noting that there is a lot you see when you watch on TV that you don't see live alluding to the various developments with The Bloodline tonight.
Elsewhere on SmackDown, the Usos had a SmackDown tag team title match and there was a return of a big WWE star ahead of the upcoming Road to WrestleMania.
WWE Writes The Usos Out Of Appearing Next Week In Montreal