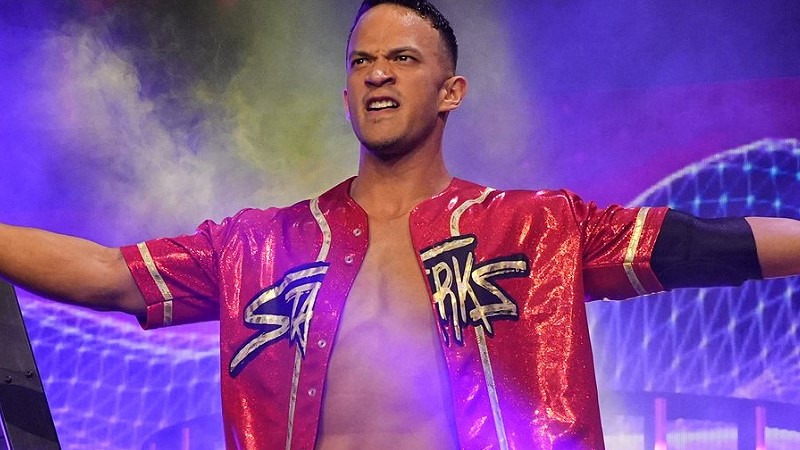 Ricky Starks Addresses Comparisons To The Rock – Ricky Starks made a name for himself in the NWA before going to AEW during the COVID-19 pandemic. He was quickly part of Team Taz before splitting off to be his own man.
Starks has been compared to The Rock for several years due to their look and the way they speak. Even MJF brought this up during his promo on last week's AEW Dynamite, referring to Starks as a "dollar store Dwayne."
While speaking with ComicBook.com's Liam Crowley, Stark talked about the comparisons.
"I tell this all the time, The Rock wasn't my favorite wrestler. He was like my number three favorite wrestler," Starks said "That's not to discredit The Rock from any type of talent he has, but I say that to say he wasn't a big inspiration."
Starks noted that he wants to make sure he is respected for his own originality.
"I always tell this: I don't hate the comparisons," Starks continued. "What I do hate though, is being discredited for my natural creativity in lieu of someone saying, 'Well, you're just literally copying The Rock,' which isn't true at all."
Regarding the way they both speak, Starks pointed to his hometown of New Orleans as the actual area of inspiration for his cadence. He said he looks to The Rock for being a great businessman and the way he holds themself.
"If some by chance, somebody thinks that I'm Rock-lite, then that's cool."
Starks will challenge MJF for the AEW World Title this Wednesday at Dynamite: Winter is Coming.
Ricky Starks Addresses Comparisons To The Rock