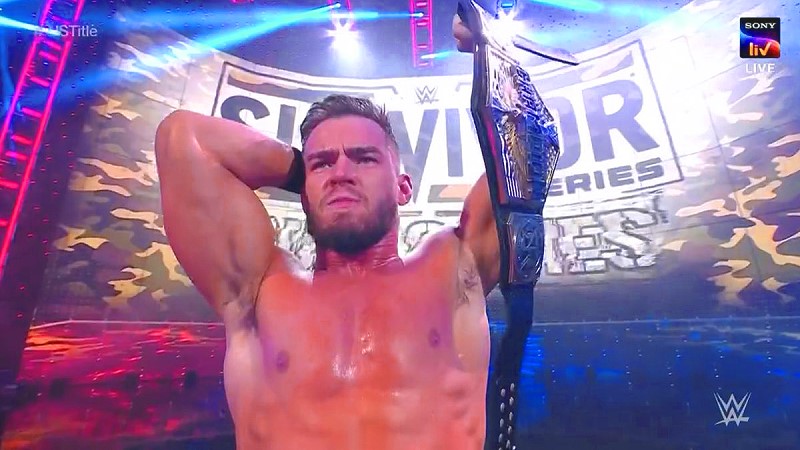 Austin Theory Has Some Strong Words For Seth "Freakin" Rollins – With no cell phone or any other distractions to speak of, Austin Theory is riding a new wave of momentum as he prepares to face Seth Rollins for the WWE United States Championship. Seth Rollins earned this opportunity by defeating Bobby Lashley on the December 12 episode of WWE RAW.
Speaking on WWE RAW Talk about the impending match, Theory is promising to put down his former mentor. Theory also had some words for Bobby Lashley, the man who ended his first run as WWE United States Champion, saying that he knew Bobby wouldn't be able to beat Seth Rollins because of all his temper issues.
"Byron, let's be honest here. We both know, everybody knows, the entire WWE Universe knows that Bobby Lashley wasn't going to make it to the United States Championship. You want to know why? Because of his temper, because of his issue with Brock Lesnar. So now, there goes Bobby Lashley, just like I seen, I seen it," said Theory.
"Now, Mr. Visionary, Mr. 'I see everything,' Seth Freakin' Rollins has an opportunity. He's got an opportunity to try to take my United States Championship. But let's be honest, Seth, you want to look me dead in the eyes and you want to call me a kid? No, I'm not a kid. I am a two-time United States Champion, the champion that you want. The champion that you want to dethrone, and the champion that you can't stop. Because like I said before I even held this championship, anybody that wants to step up, is getting put down and sent home and that is 'All Day' and that is what's going to happen to you, Seth Freakin' Rollins."
So far, no date has been set for the impending WWE United States Championship match. However, one person that will not be competing on WWE television anytime soon is Bobby Lashley as he was fired by Adam Pearce at the close of last night's episode of RAW.
Austin Theory Has Some Strong Words For Seth "Freakin" Rollins