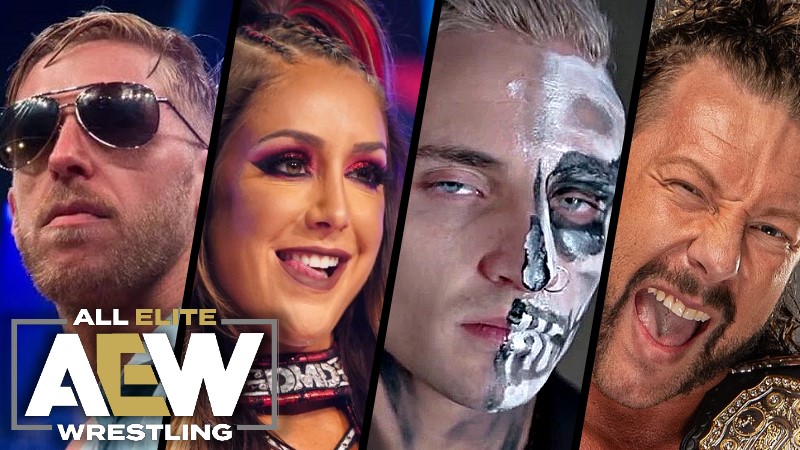 12/7 AEW Dynamite Viewership And Key Demo Rating – The ratings are in for Wednesday's AEW Dynamite. The show drew 840,000 viewers, down from the 870,000 viewers the show drew last week. In the 18-49 demographic, the show did a 0.29 rating, which is up from the 0.26 last week.
Last week was the lowest key demo rating since March 31, 2021 although it didn't include the episodes that were moved to different timeslots. It was also the lowest key demo rating that Dynamite has done on an unopposed Wednesday night.
Dynamite ranked #3 in the top 150 shows on cable for the night, up from the #6 ranking last week. It should be noted that Spectrum cable had issues during the show with both video and audio, which impacted AEW's ratings.
Brandon Thurston of WrestleNomics reported the news. Here's the breakdown of each demo for the show:
Viewers 18-49 – 0.29 – last week: 0.26
Female viewers 18-49 – 0.18 – last week: 0.16
Male viewers 18-49 – 0.40 – last week: 0.37
Viewers 18-34 – 0.22 – last week: 0.20
Female viewers 12-34 – 0.11 – last week: 0.09
Male viewers 12-34 – 0.24 – last week: 0.26
Viewers 25-54 – 0.38 – last week: 0.36
Viewers 50+ – 0.35 – last week: 0.41
Here is a list of total viewership and the key demo rating that Dynamite has done over the last 4 episodes:
11/16/22: 818,000 viewers – 0.28 key demo rating
11/23/22: 880,000 viewers – 0.32 key demo rating – Full Gear fallout/Thanksgiving Eve edition
11/30/22: 870,000 viewers – 0.26 key demo rating
12/7/22: 840,000 viewers – 0.29 key demo rating
12/7 AEW Dynamite Viewership And Key Demo Rating