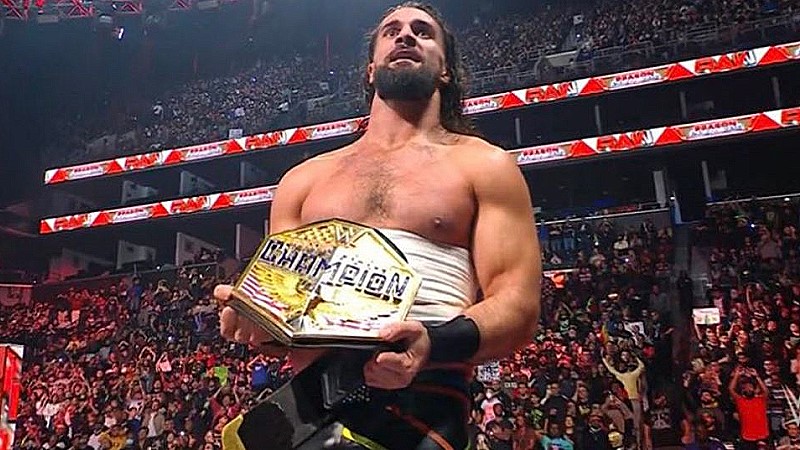 On the his latest podcast on AdFreeShows.com, WWE Hall Of Famer Kurt Angle talked about WWE TLC 2017.
Angle talked about comparisons people make between Seth Rollins and Shawn Michaels as far as being an all-time great worker:
"It's not too much of a leap to say that he is the next Shawn Michaels. I believe he will eventually. He's not there yet because Shawn put in a lot more years, you know, like 30 something years, but he does remind me of Shawn because everybody he wrestles, he has five star matches. When you have that kind of chemistry with everybody, you're an incredible performer, and I think Seth Rollins is a lot like Shawn Michaels."
Kurt Angle also talked about Roman Reings and said WWE should have turned The Tribal Chief heel long before 2020:
"I thought Raman was improving dramatically. I won't agree that at the beginning of his career he should have been pushed as hard as he was pushed. He was still a little green, but Vince had faith in him and Vince did the right thing because Roman Reigns turned out to be an incredible performer. I mean, Roman Reigns is one of the best workers in the business today. He earned that spot. So even though he didn't earn it at the beginning, he had to go through that pressure of being the guy that's pointed out as the top guy, and he worked through it, and he became the top guy. He gained respect from the other wrestlers eventually and that was the most important thing. It's good to see they figured his character out. They should have turned him heel a long time ago. This is the best stuff he's doing right now today and being a heel, doing the whole family thing, acknowledged me? It's really good stuff.