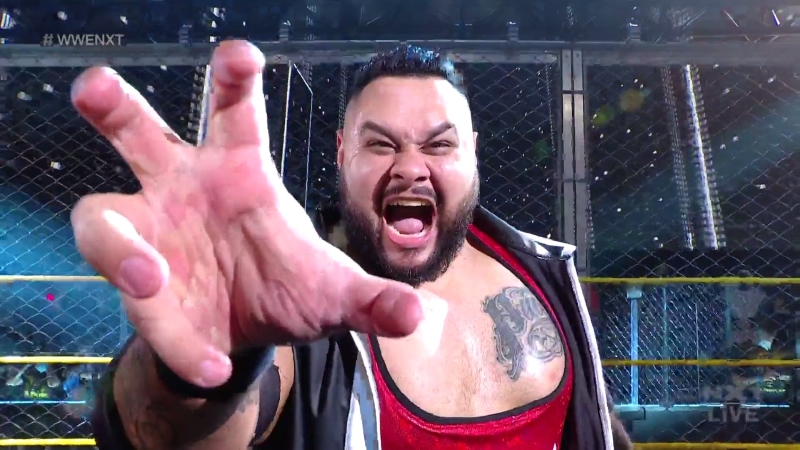 WWE released Bronson Reed, now Jonah, from his contract as he was in line for a call-up to the main roster. That decision came with a big surprise, because so many thought he was getting a spot on RAW or SmackDown.
As seen below, the former NXT North American Champion dropped a long video where he discussed his time in WWE. During that video, he brought up dark matches he performed before SmackDown and RAW.
Jonah revealed that some people backstage wondered why he was asked to work a dark match before SmackDown in the ThunderDome. They said this was odd because all anyone needed to do was log onto Peacock to see Bronson Reed was a champion in NXT.
I had a dark match with Bobby Roode, it was about a ten minute match, nothing amazing, but I thought I did pretty well. He was happy with it. Our producer was Hurricane, great mind for the business. He really helped us out. Overall the experience was great.

The only feedback that I got was that I needed to 'smile more,' and I thought 'hey if that's all I need to do and everything else was good, I can definitely smile more.'
After that, WWE wanted Bronson Reed to come back and wrestle before RAW. This time he filmed a taped match for Main Event against Drew Gulak. He didn't get any real feedback after that match. They waited for Vince McMahon, but RAW was going on. Then Vince said, "good work," and that was it.
Reed made sure to smile more during his taped match for Main Event. There was no real clue given that he was going to get cut instead of called up, but that is what happened.
We will have to see what happens for Jonah next, but he can smile as much as he wants to now.