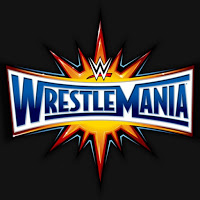 WWE sent us the following today:
WWE® Takes Over Orlando For WrestleMania® Week

STAMFORD, Conn., March 27, 2017 – Fans from around the world will descend upon Orlando for a week-long lineup of festivities in celebration of WrestleMania, taking place in front of a capacity crowd at the Orlando Citrus Bowl and live on WWE Network at 7 pm ET/4 pm PT on Sunday, April 2. WWE will also host more than a dozen community outreach events designed to give back to the local region. WrestleMania Week begins today, and includes the following events:

New York Stock Exchange Opening Bell (NYSE) – Monday, March 27
WWE Superstars, and the hosts of WrestleMania, The New Day, will ring the Opening Bell at the New York Stock Exchange to officially kick off WrestleMania Week.

Veteran Employment Panel & Networking Event – Tuesday, March 28, Full Sail University
WWE, Central Florida Sports Commission, City of Orlando and Full Sail University will host a Veteran Employment Panel and Networking Event in support of Hire Heroes USA, giving nearly 150 veterans an opportunity to receive one-on-one career coaching and then network with key employers from the Orlando area including Lockheed Martin, Hilton, ADP and many more.

Panelists include:
Tammy Elliott, VP, Career Development, Full Sail University
Val Nicholas, VP, Multicultural Initiatives, NBC News
Jim Rice, Managing Director, Supporting Strategies
John Scheler, VP, Operations, Talent, Live Events and Creative, WWE
Brian Stann, CEO, Hire Heroes USA
Michael Waldrop, Chairman, Mayor Dyer's (Orlando) Veteran Advisory Council

In addition, WWE Superstar Mark Henry®, NXT® Superstars and military veterans Macey Estrella, Montez Ford and Steve Cutler, will be on-site to meet the attendees.

WWE Community Caravan – Wednesday, March 29
WWE Superstars Enzo Amore™, Big Cass™, Sasha Banks™ and Sin Cara®, NXT Superstars Billie Kay™, Liv Morgan™ and Peyton Royce™, and WWE Ambassador Dana Warrior, will visit the Arnold Palmer Hospital for Children.

Additionally, WWE Superstars Bayley™, Titus O'Neil®, Sami Zayn™, Big Show® and Nia Jax™, and NXT Superstar Ember Moon™, will visit Florida Hospital for Children.

Following the hospital visits, Titus O'Neil, Sami Zayn, Big Show, Nia Jax, Ember Moon and Dana Warrior will visit the Englewood Neighborhood Center and host a pizza party, while Mark Henry, Darren Young®, Sin Cara, Billie Kay, Liv Morgan and Peyton Royce will host a pizza party at the Smith Community Center.

At each appearance, WWE and NXT Superstars will take pictures, sign autographs and donate action figures, WWE 2K17 video games and WWE Network subscriptions for the facilities' play rooms.

Hefty Park Clean Up – Wednesday, March 29, Lake Lorna Doone Park
WWE has partnered with Hefty and the City of Orlando's Keep Orlando Beautiful, to host a park clean up where WWE Superstars Dana Brooke™, Goldust® and R-Truth® will be joined by District 5 City Commissioner Regina I and volunteers at Lake Lorna Doone Park.

Special Olympics Unified Basketball Game – Thursday, March 30, Poinciana High School
WWE will host a Special Olympics unified event at Poinciana High School in Kissimmee, where athletes from Special Olympics Florida will participate in a unified basketball game. WWE Superstars Big Show, AJ Styles, Mark Henry and Dana Brooke, and WWE Ambassador Dana Warrior, will serve as honorary coaches, while WWE Hall of Famer Howard Finkel and WWE Announcer Greg Hamilton will serve as announcers.

Be a STAR® Anti-Bullying Rally – Thursday, March 30, Boys and Girls Club of Central Florida: Universal Orlando Foundation Branch
Last year, WWE and The Boys & Girls Clubs of America launched a multi-year partnership focusing on youth development and bullying prevention efforts around Be a STAR, WWE's anti-bullying initiative (#BeaSTAR).

WWE Superstars Darren Young, Jason Jordan™, Chad Gable™, Sin Cara and Natalya®, and WWE Ambassador Dana Warrior, along with representatives from the Boys & Girls Clubs of America, will speak about the importance of bullying prevention to Club members.

WrestleMania Axxess – Thursday, March 30 through Sunday, April 2, Orange County Convention Center
WrestleMania Axxess (#AXXESS) is the ultimate fan experience. This year's WrestleMania Axxess will take place from Thursday, March 30 through Sunday, April 2 at the Orange County Convention Center. Fans will have unprecedented access to meet their favorite WWE Superstars and Legends through a host of interactive fan experiences, including autograph signings and live matches.

WrestleMania Reading Celebration – Friday, March 31, Prairie Lake Elementary School
Students at Prairie Lake Elementary School, winners of this year's WrestleMania Reading Challenge, will participate in a Reading Celebration (#WWEReads) featuring WWE Superstars Darren Young and Zack Ryder®, NXT Superstars Ember Moon, Dasha Fuentes™ and Tye Dillinger™, and WWE Ambassador Dana Warrior. In an effort to support local literacy programs, WWE and First Book are donating 20,000 books to Orlando area schools.

WWE 2017 Hall of Fame Ceremony Red Carpet – Friday, March 31, Amway Center
Maria Menounos hosts the most glamorous event on the WWE calendar. WWE Superstars and Legends, and a host of celebrities, walk the red carpet live on WWE Network at 7 pm ET.

WWE 2017 Hall of Fame Induction Ceremony – Friday, March 31, Amway Center
Kurt Angle, Beth Phoenix, Diamond Dallas Page, "Ravishing" Rick Rude, Teddy Long and The Rock 'n' Roll Express will be inducted into the WWE Hall of Fame (#WWEHOF) at the sold-out Amway Center and live on WWE Network at 8 pm ET. In addition, Eric LeGrand, a former standout from the Rutgers University football team turned motivational speaker, will receive the third annual Warrior Award. The WWE Hall of Fame recognizes the most-celebrated Superstars in WWE history, while The Warrior Award is presented each year to an individual who has exhibited unwavering strength and perseverance, and who lives life with the courage and compassion that embodies the indomitable spirit of WWE Hall of Famer, The Ultimate Warrior®.

Susan G. Komen Project:OM Yoga Event – Saturday, April 1, Full Sail Live
WWE and Susan G. Komen have teamed up for a Project: OM yoga event with E! News host Maria Menounos and 2017 WWE Hall of Fame Inductee Diamond Dallas Page at Full Sail Live in Winter Park. WWE Ambassador Dana Warrior, and WWE Superstars Titus O'Neil and Natalya, will also participate.

Project:OM is a partnership between Susan G. Komen and Manduka to promote health and wellness in support of Susan G. Komen's Bold Goal of reducing breast cancer deaths by 50 percent in the U.S. by 2026.

Make-A-Wish® Luncheon – Saturday, April 1, Antojitos Authentic Mexican Food at Universal City Walk
WWE Superstar John Cena® will host his annual Make-A-Wish luncheon at Antojitos Authentic Mexican Food at Universal City Walk. As part of its more than 30-year partnership with Make-A-Wish, WWE will host 39 wish kids whose wish is to attend WrestleMania, and induct them into WWE's Circle of Champions. With more than 500 wishes and counting, Cena has granted more wishes than any celebrity or athlete in Make-A-Wish history. WWE Superstars AJ Styles®, Finn Bálor®, Sasha Banks and Becky Lynch™ will also meet and take photos with the children.

NXT TakeOver: Orlando – Saturday, April 1, Amway Center
On the eve of WrestleMania 33, NXT comes home to Orlando at a sold-out Amway Center and live on WWE Network at 8 pm ET. Shinsuke Nakamura™ tries to reclaim his title from NXT Champion Bobby Roode™; Asuka™ and Ember Moon, both undefeated, square off in the NXT Women's Championship Match; and tag teams The Authors of Pain, #DIY and The Revival face off in a Tag Team Championship Triple Threat Elimination Match.

WrestleMania – Sunday, April 2, Citrus Bowl
A sold-out crowd will descend upon the Orlando Citrus Bowl for WWE's annual pop-culture extravaganza, WrestleMania (#WRESTLEMANIA), airing live on WWE Network at 7 pm ET/4 pm PT. Watch WWE Universal Champion Goldberg™ vs. Brock Lesnar® in a rivalry that started 13 years ago; WWE Champion Bray Wyatt® go head-to-head with Randy Orton®; Roman Reigns® vs. The Undertaker®; United States Champion Chris Jericho® takes on his former best friend Kevin Owens®; a Fatal Four-Way Raw Women's Championship match between Bayley, Charlotte Flair™, Sasha Banks and Nia Jax; a SmackDown® Live Women's Championship match between Alexa Bliss™ and the entire SmackDown Live women's roster; AJ Styles vs. Shane McMahon®; Intercontinental Champion Dean Ambrose® vs. Baron Corbin®; John Cena and Nikki Bella® compete against The Miz® and Maryse™; the Andre the Giant™ Memorial Battle Royal, and more!

Monday Night Raw® – Monday, April 3, Amway Center
Monday Night Raw emanates live from a sold-out Amway Center at 8/7C on USA Network with the fallout from WrestleMania. The night after WrestleMania has become one of the most-anticipated events of the year and has never been short on surprises.

SmackDown® Live – Tuesday, April 4, Amway Center
WWE caps off five consecutive nights of sellouts, as for the first time ever, SmackDown Live takes place in the same city as WWE Hall of Fame, NXT, WrestleMania and Monday Night Raw. The WWE excitement will continue with SmackDown Live at a sold-out Amway Center at 8/7C on USA Network.
---
GET EVERY NEWS 24/7 FOLLOWING US ON YOUR FAVORITE SOCIAL MEDIA. WE ARE ON FACEBOOK, TWITTER AND G+!
---