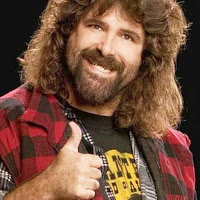 – Foley, who is a big fan of the WWE Divas, predicted Sasha Banks to win the WWE Divas Title Triple Threat over Becky Lynch and champion Charlotte:
"I really am a huge fan of these women, and watching Becky and Sasha is as close as I get to watching my own kids play soccer or basketball. It'll be a nail-biter for sure, but I just have this image of The Boss with the championship held aloft in front of a sea of WWE fans in Dallas."
– In the video below, Vader talks to Rich Brennan after inducting his friend Stan Hansen into the WWE Hall of Fame last night. Vader says Hansen was a good big man but he was a good wrestler, period. Vader wonders who's better – Hansen or Shawn Michaels, and believes Hansen would have blown away some of these guys in WWE. Vader goes on to say Hansen is special and in his prime, he was more than special.
– Below are video highlights from last night's WWE Hall of Fame red carpet pre-show with various Superstars, Divas and Legends: