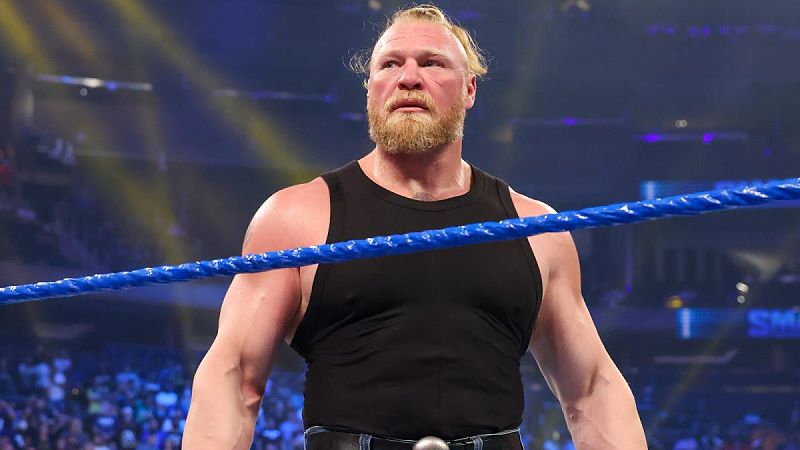 Backstage Update On Brock Lesnar WWE Status – The Cody Rhodes vs. Brock Lesnar trilogy reached its conclusion at WWE SummerSlam this past weekend. Their match turned out to be one of the longest in Lesnar's career.
Initially, there was widespread anticipation that the formidable Brock Lesnar would be making an appearance at WWE Fastlane on October 7th. However, it appears that the prevailing notion has taken a different turn.
Insights shared by Dave Meltzer on Wrestling Observer Radio have shed light on the situation. According to Meltzer, it has been disclosed that Brock Lesnar is poised to take an extended break from WWE, which implies that he will be absent from the wrestling scene for a considerable span of time.
"Brock was originally advertised on one of the pay-per-views later this year, but he's not gonna be on it. He's gonna be gone for a while. You know, no time soon. As far as the next four months or something like that. He's not gonna be on anything. You know, at that point, I mean, he'll be back for Mania season. He is coming back. So that's the situation with, with him."
This announcement comes as a surprising twist for fans who were gearing up for Lesnar's anticipated involvement at WWE Fastlane. The prospect of Lesnar's hiatus raises numerous questions about the course of WWE storylines, potential rivalries, and the void his absence will leave in the wrestling landscape.
While details about the exact duration of Lesnar's hiatus remain uncertain, the news undeniably injects an element of intrigue into WWE's ongoing narrative. As the wrestling world waits to see how this hiatus impacts both Lesnar's character and the larger wrestling narrative, it's clear that the absence of "The Beast Incarnate" will undoubtedly be felt in the WWE arena.
At SummerSlam, a surprising and unscripted moment took place when Brock Lesnar extended a handshake, followed by a hug, and even raised Cody Rhodes' arm in a display of sportsmanship after their match. Interestingly, this spontaneous interaction was not originally part of the planned sequence of events for the event.
Stay tuned to WrestlingAttitude, WA.Com On Twitter and Google News for more.
Backstage Update On Brock Lesnar WWE Status