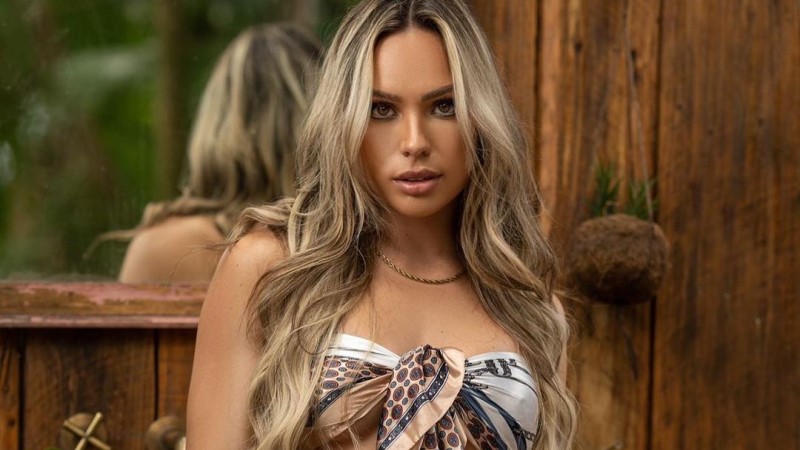 Maxxine Dupri Details Her Call-Up To The WWE Main Roster – During a recent interview on Ryan Satin's Out Of Character podcast, Maxxine Dupri explained how suffering a fractured fibula actually benefitted her into getting onto weekly WWE programming. Dupri starts by discussing her early days in NXT and the talents she worked alongside.
I signed in October 2021 and then I went up in July (2022). I was only on TV for a month or two. I fractured my fibula. That happened in May or June. In hindsight, I think that was a really big blessing because I wasn't doing much in NXT because I was injured. When they were looking at who was going to be Maxxine, that ended up being a positive and allowed me heal. I was in NXT working with Von (Wagner) and (Robert) Stone, which was amazing and so much fun. I obviously wasn't doing very much because Stone was managing Von, and I was with him, and I would get a few lines, but it was still 'she's new, let's dip our toes in it.' They started advertising this new character Maxxine was going to join Maximum Male Models. They promoted it for like three weeks, and I didn't know that whole time, I had no idea.
She would then reflect on the moment she found out she was playing this new Maxxine character and how quickly everything got put together, including a flight to SmackDown.
The week before, they were in Orlando, we all went and watched, they advertised it again and I thought, 'it has to be someone who is LA Knight's sister, there's no way. I'm not ready yet. I'm not healed.' The next week, the week Maxxine is supposed to debut, I go to sleep on Wednesday and don't get a text. 'Okay, it's not me,' but I had this weird gut feeling. 'It's not me, next opportunity.' I wake up on Thursday to go to training at 7 AM and I have a text from travel, 'we need you at SmackDown tomorrow.' I text the lead writer at NXT, 'I'm heard I'm needed for SmackDown. Do you know what's going on?' I go to skull to watch film, I pulled my coach aside, 'I got this text, I don't know what's going on.' 'No stress, they probably want to see you in person or maybe they're bringing Von up for a dark match.' Now, it's 10 AM and I get to meet with the lead writer and he's like, 'What's going on?' 'I don't know, I heard I'm needed for SmackDown.' 'Let me check my email. Alright, you're Maxxine. You're flying out today.' My flight is in four hours. I ran home, had to get a spray tan, packed my bag, hit the road, and took off from there.
While she is unsure of why she got the role Dupri states that she is grateful that someone saw enough to give her the opportunity.
I think I got lucky and maybe somebody saw something special in me that they thought would work well as Maxxine, I'm not sure, I'm just so thankful for the opportunity.
Stay tuned to WrestlingAttitude, WA.Com On Twitter and Google News for more.
Maxxine Dupri Details Her Call-Up To The WWE Main Roster