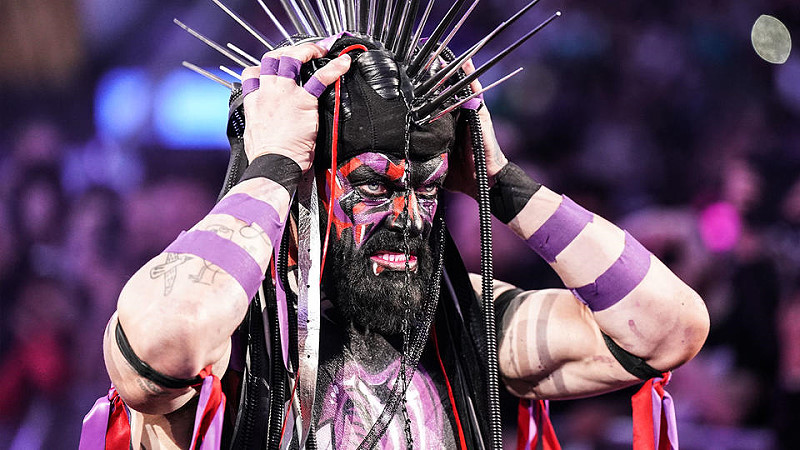 Finn Balor Reveals He Suffered A Grade 2 Calf Tear In Early March – Finn Balor took to social media to reveal that he suffered a grade 2 calf tear on the March 10 episode of WWE SmackDown. He noted the estimated recovery time is six to eight weeks, but he competed at WrestleMania 39 in a Hell in a Cell bout against Edge in just over three weeks.
The Judgment Day member lost the Hell in a Cell match to Edge and got busted open after a ladder was thrown at his head. The bout was briefly stopped so officials could attend to Balor. He received multiple stitches to deal with the wound.
Balor was not present on WWE Raw and it is unknown when he will compete again.
Balor wrote:
Road to wrestlemania
On March 10th Ep of Smackdown I sustained a grade 2 calf tear. Normal recovery time is estimated at 6-8 weeks. Hold my beer!
With just 3 weeks & 2 days to Wrestlemania WWE medical team 'threw the kitchen sink at it' & with some careful planning, long days of rehab and a lot of swear words we made it back in time with a day or two spare!
My wife said it best. 'This injury has been the Demon of your career, and you need to over come this Demon to Release YOUR DEMON at Wrestlemania' @verolaguera
Special thanks to CJ for his incredible work ( and not taking a day off for 3 weeks)
Extra mention to @docholmes & @athleanx for all their support.
Finn Balor Reveals He Suffered A Grade 2 Calf Tear