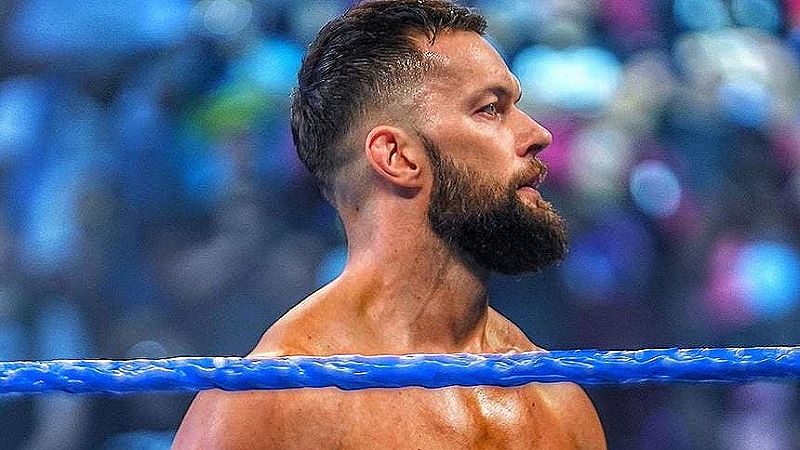 Finn Balor Reveals Flesh Wound From WrestleMania 39 – Edge defeat "The Demon" Finn Balor inside Hell In a Cell at WrestleMania 39 Night 2. At one point, Edge threw a ladder at Balor's face, and he went down as he was legitimately busted open. Edge then stalled while medics tended to Balor at ringside.
PWInsider reports that Balor received what appeared to be a numbing agent via injection and then received a few staples right there at ringside to close the cut, which was later confirmed by WWE Chief Content Officer Triple H during the post-show press conference. Balor's wound was closed up, and he went on to finish the match, delivering Coup de Grace from the top of the Cell, and crashing through the table. The finish saw Edge finish Balor off with a Spear and a Con-Chair-To for the pin.
As seen in the photo below, Balor took to Twitter and posted a photo of the staples in his head.
"Just a flesh wound," Balor wrote.
Triple H noted in the post-show press conference that he had just spoken with Balor before coming to talk to the media, and he was doing good. He joked that sometimes "metal appliances" are not designed to be thrown at you and they are unforgiving. He said they try to be as safe as possible but things happen, and Balor received the few staples to stop the bleeding, and went on to put on a classic match. He added that Balor was totally fine, pointing to how WWE is all about the safety of performers and they have medics standing by at all times, ready to roll.
Below is the aforementioned tweet by Balor, along with footage of the spot and the match:

CLICK TO ENALRGE / DOWNLOAD

Just a flesh wound pic.twitter.com/LL3B8utAk9

— Finn Bálor (@FinnBalor) April 3, 2023
Edge just YEETED that ladder right into Finn Balor and busted him open #Wrestlemania pic.twitter.com/wSvyLafhVa

— Just Talk Wrestling (@JustTalkWrestle) April 3, 2023
Finn Balor Reveals Flesh Wound From WrestleMania 39