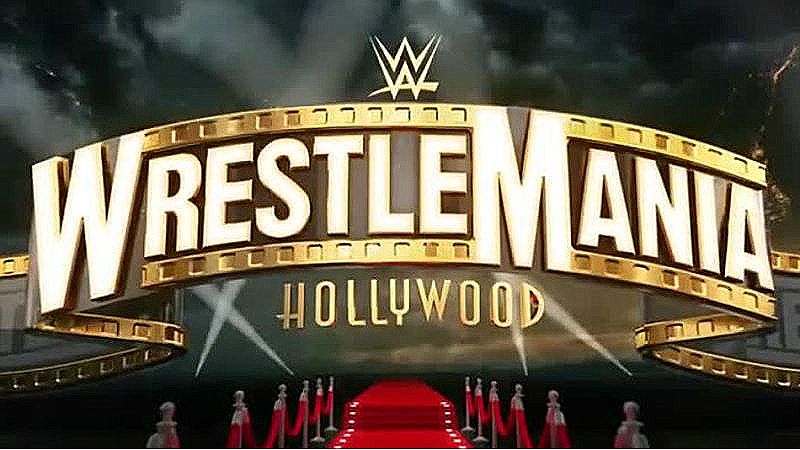 DJ Valentino Khan To Perform At WrestleMania 39 – WrestleMania 39 is one of the most highly anticipated Premium Live Events. The event will be held at the SoFi Stadium in Inglewood, California on April 1st and 2nd. Now it seems a superstar DJ will be performing live at the Show of Shows.
Valentino Khan, a world-renowned DJ hailing from Los Angeles, has announced that he will be performing at WrestleMania 39. The announcement was made in a video featuring The Miz, where the two discussed their Hollywood connections and how their paths were intersecting at WrestleMania 39.
I'm DJing Wrestlemania in my hometown of LA! @mikethemiz & I are gonna get REAL Hollywood 🎞️ #WrestleMania See you April 1 & 2 at SoFi Stadium!
This will not be the first time that Khan has made an appearance at a WWE event. In fact, he already made history by being the first DJ to perform at WWE SummerSlam in 2021. His electrifying performance at the event received rave reviews from both wrestling and music fans alike.
Khan's upcoming performance at WrestleMania 39 has already created a buzz in both the music and wrestling worlds. Fans are excited to see what he will bring to the event and how his music will add to the already intense atmosphere of WrestleMania.
With his platinum-selling status and impressive resume, it is no surprise that Khan was chosen to perform at such a high-profile event. His unique sound and ability to get crowds moving have made him a highly sought-after DJ, and he has played at some of the biggest music festivals around the world.
As the first DJ to perform at both WWE SummerSlam and WrestleMania, Valentino Khan is making history and proving that the worlds of music and wrestling can intersect in exciting and unexpected ways. Fans of both industries will undoubtedly be tuning in to see his performance at WrestleMania 39, making it a can't-miss event.
Stay tuned to WrestlingAttitude and WA.Com On Twitter for more.
DJ Valentino Khan To Perform At WrestleMania 39