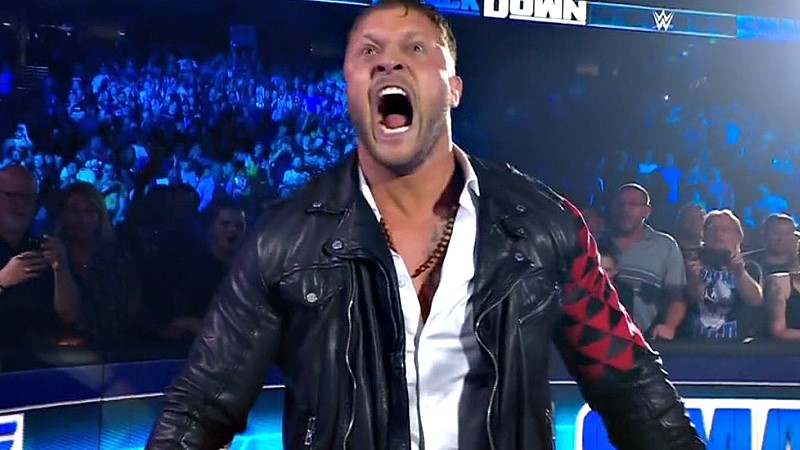 Karrion Kross Praises Rey Mysterio And Ricochet – Kross has been feuding with the former WWE Champion as of late on Friday Night SmackDown. It's something he has looked forward to doing for years.
While speaking with Josh Martinez of Superstar Crossover, Kross put over Mysterio.
"I'm very excited. He's one of the greatest of all time. I've been watching him since I was a little kid. I was in Mexico for a very long time. For many many years, I worked with the best luchadors in the world. I waited a long time to get my hands on Rey and it never came around. It's funny how the universe puts you back on track. The things you wanted back then maybe just weren't the right timing and here we are."
Kross also named Ricochet as the most underrated star in WWE.
"I hope people don't take this the wrong way, but I think Ricochet is most underrated. The reason is because he is a guy you can put in the ring completely, like on a cold match with no story, and he will be able to get reactions out of any audience that he is working in front of. Like, there are certain people that lean more towards storytelling, and there are certain people that lean more towards highspots," Kross stated.
Kross talked about working in front of different fans who like storytelling and others who like high spots.
"I'm telling you, man, if you put Ricochet in the ring with anybody, they're gonna get their money's worth. With all due respect to everybody on the roster, everyone gives 110%. I just think that he hits different," Kross stated.
Karrion Kross Praises Rey Mysterio And Ricochet