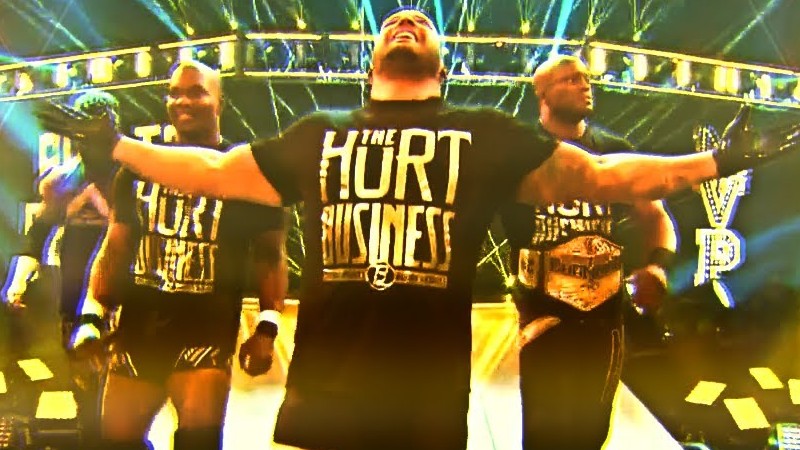 MVP On The Hurt Business Reunion – WWE broke up The Hurt Business (Bobby Lashley, MVP, Cedric Alexander, and Shelton Benjamin) in early 2021 despite finding success in the COVID-19 pandemic. They kept Lashley and MVP together as MVP would be the manager of Lashley until that was put to an end.
Over the last few months, WWE has been hinting at a possible reunion of the faction as MVP, Bobby Lashley, Cedric Alexander and Shelton Benjamin have been featured together on Raw in various segments. MVP has also been asking about how Lashley is doing.
While speaking with Josh Martinez of Superstar Crossover, MVP was asked about Vince McMahon's decision to split the group up.
"Vince McMahon makes decisions and that's way above my pay grade. The decision that he made. Why did he choose to do it? I have no idea. It was his choice, he's the boss, well at the time, he was the boss and that's just how things go. We were all scratching our heads but at the end of the day, I'm doing my best to try to get the team back together. Bobby's being a little stubborn, but I got Shelton and Cedric back on board with me and I'm trying to get Bobby to come around. We'll see if we can get The Hurt Business back in business," MVP stated.
Later in the interview, MVP was asked about who he wanted to work with in the future. He went back to The Hurt Business. He pitched faction matches with The Bloodline and The Judgment Day.
Click below for the entire interview:
MVP On The Hurt Business Reunion