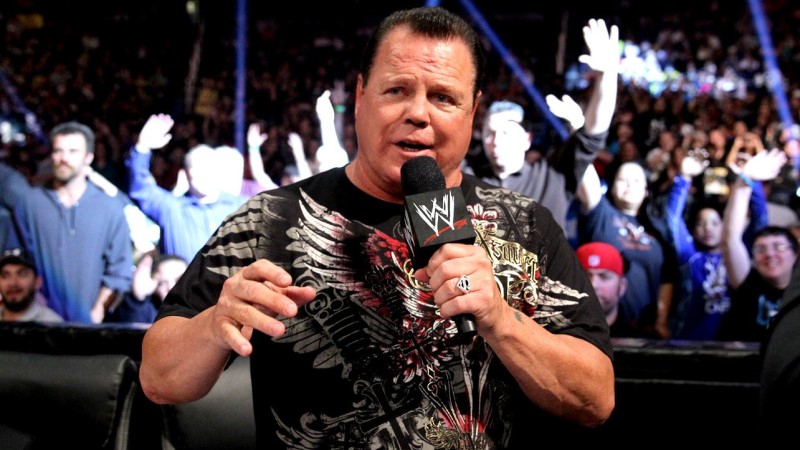 Jim Ross Provides An Update On Jerry Lawler's Condition – Legendary commentator Jim Ross took to Twitter to provide more info on Jerry Lawler's current situation.
The Memphis wrestling icon suffered a stroke at his home in Fort Meyers, Florida on Monday. 'The King' has since undergone emergency surgery and is currently recovering at a Florida hospital.
Former WMC-TV chief meteorologist Dave Brown, a close friend of Lawler's, provided an update on the matter.
"Some of the initial reports were just horrible, so I feel much better than I did 18 hours ago when I felt like I got hit in the face with a shovel," he said. "I was incredibly encouraged after I did a FaceTime. Jerry was alert. He talked to me. He could only say a couple words at a time, which is pretty normal. But [he] was able to move both legs and both arms."
Now, another good friend of Lawler's, AEW commentator Jim Ross, has provided additional info.
Ross revealed he recently spoke to Lawler. Ross revealed he could understand 'The King' well despite his affected speech at the moment.
"I spoke very briefly with ?@JerryLawler tonight. He's obviously weak but I could understand his affected speech. Jerry's prognosis is positive but he needs all our thoughts and prayers. #LoveYaKing"
Jerry Lawler and Jim Ross' commentary as a duo was a staple of both the Attitude and Ruthless Aggression Eras in WWE. Where Ross offered serious play-by-play announcing,'The King' would often heel it up on color commentary with a variety of zingers and one-liners.
Before his acclaimed commentary run in WWE, Jerry Lawler was one of the biggest drawing stars from the territory days in the '70s and '80s. His feuds with the likes of Austin Idol and comedian Andy Kaufman are the stuff of wrestling legend.
Jim Ross Provides An Update On Jerry Lawler's Condition