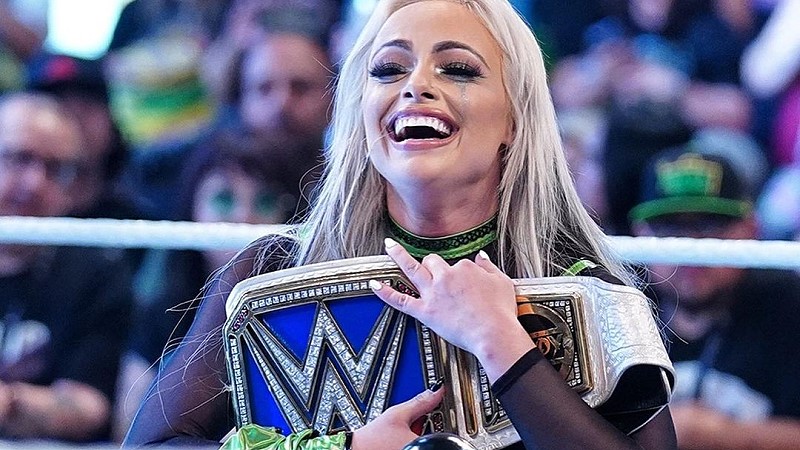 Liv Morgan On How The Ronda Rousey Loss Has Affected Her – Liv Morgan finally achieved her life's dream and became the SmackDown women's champion last year.
Her title run, however, didn't last for very long and it ended with a devastating loss against Ronda Rousey. Such a loss would affect anyone else negatively but according to Liv, it has only made her fiercer.
The former champion was the most recent guest on Out of Character podcast. When asked about the loss to the former UFC champion and how it has affected her, Morgan said that she now has nothing left to lose:
"I have so much room to play, which I really appreciate. I feel like passing out and losing my title the way that it did. I had worked so hard for that and then for it to be taken away. I have nothing left to lose. I have nothing else to lose and I feel like my back is against the wall. So I'm ready and willing to do anything and everything that I need to do to eventually get my championship back.
So if that means putting myself through pain, putting others through pain – I'm down and ready for it all. I'm having so much fun with it, and I'm enjoying it. I enjoy kind of seeing how far I can go. How far I can be pushed and how far I can push others. How far they can push me. It's been really cool."
While Liv Morgan herself has been focused on her career, many of her friends have made strides in their personal lives. One such friend is Liv's former tag team partner Sarah Logan, who became a mother in February 2021. She gave birth to a son who they named Raymond Cash Rowe. Speaking about her relationship with Cash, Morgan revealed her funny interactions with him:
"It's cool to see Cash every week. He does not let me do anything. He loves the crashpad right. And so we'll be playing in the crash pad. He's playing in the crash pad. Then I'll like go to stand on it and he'll grab my hand and I'm like 'Oh, cute' and then he walks me off of it. He's like 'noo.'
Last week during live events we were playing in the ring. I like barrel rolled in the ring and I like rolled to his feet. He rolled me out. He doesn't want me involved in anything. I'm like 'no, I am aunty Livie. I'm the cool aunt.'"
Liv Morgan On How the Ronda Rousey Loss Has Affected Her