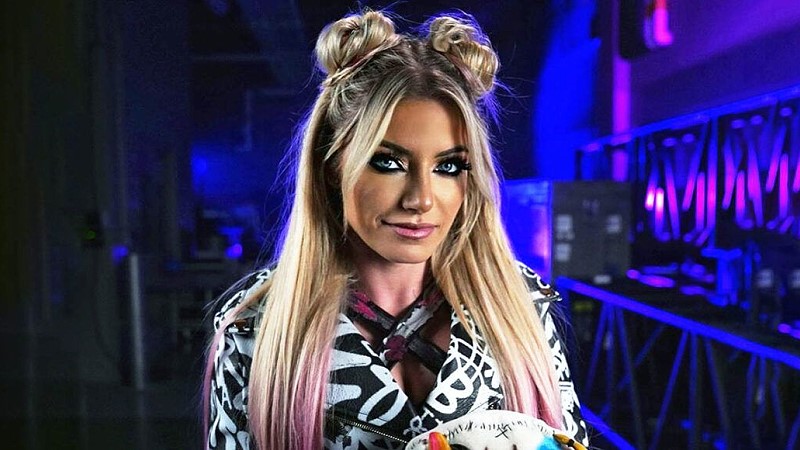 Alexa Bliss Taking Time Off Form WWE – The recent WWE Royal Rumble event saw Bliss come up short against RAW Women's Champion Bianca Belair.
After the loss, Bliss sat in the ring as a video of highlights from her recent run and times with Bray Wyatt played on the big screen, along with scenes of a playground. Uncle Howdy could then be heard saying, "Do you feel in charge?"
In an update, Bliss has not been seen since The Rumble, and word now via PWInsider is that WWE knew going into the match with Belair that Bliss would be taking some time off after the loss.
Bliss has not been backstage since the Royal Rumble, so this not a case of WWE just not using her while she's at RAW. She is currently way because of a planned temporary exit from the storylines, but there's no word yet on how long the break is for.
Bliss is not currently injured, but it remains to be seen if this break is something she requested, or something storyline-dictated, but WWE knew she'd be away from the storylines coming out of the Royal Rumble. It could be a case of WWE putting Bliss on a break to that they can ramp up her storyline with Wyatt and Howdy for WrestleMania Season, but there's no word yet on what they have planned for Bliss at WrestleMania 39.
It was noted that the Bliss vs. Belair match was designed for Belair to look strong, in part due to the planned break for Bliss.
Alexa Bliss Taking Time Off Form WWE