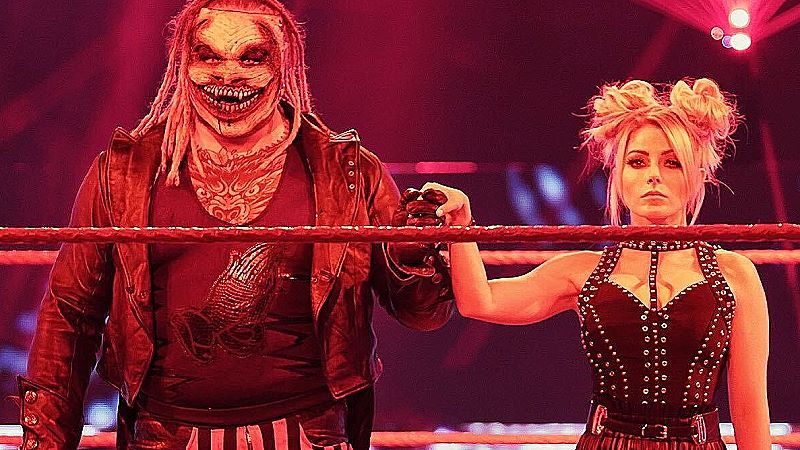 Alexa Bliss Comments On Bray Wyatt's Passing – In the wake of the tragic news about the passing of Bray Wyatt, known by his real name Windham Lawrence Rotunda, Alexa Bliss took to Twitter to express her heartfelt condolences to the Rotunda family. She shared her shock and sorrow over the loss of her dear friend and colleague:
"I'm just in shock. Extremely heartbroken and at a loss for words. What I can say is what an amazing human being Windham is. An amazing and kind friend, one of the most creative minds to ever walk this earth. Windham, you've brought so much joy and happiness to everyone around you. It's going to take me some time to really process this. Sending my love to the Rotunda Family, Jojo, and their babies. We love you, Windham 🖤"
Bray Wyatt and Alexa Bliss collaborated on one of the most captivating storylines during WWE's Thunderdome Era. The narrative began when Wyatt was entangled in a feud with Braun Strowman in 2020, and Bliss was initially hinted to be Strowman's love interest. However, the storyline took an unexpected twist when Alexa Bliss became intertwined with Bray's alter ego, The Fiend.
Their supernatural saga took a dark turn as The Fiend's influence gradually transformed Alexa's character. This transformation culminated in an intergender match against Randy Orton, featuring the introduction of eerie puppets and even fireballs, showcasing the creative liberties taken by WWE Creative.
Unfortunately, this unique narrative came to an abrupt halt when The Fiend suffered a defeat at the hands of Randy Orton at WrestleMania 37, following a shocking betrayal by Bliss.
WWE released Bray Wyatt in July 2021, but he did have some parting words for Alexa Bliss. The five-time Women's Champion revealed the message during an interview with Metro. Little Miss Bliss claimed she would love to work with Wyatt again if he returned, and lo and behold, they are back at it.
"Before he left, he just said, 'Keep it alive, keep it going', so I took that to heart and tried to keep it alive and going." If he ever did return, a hundred percent I'd want to work with him," said Alexa.
As previously mentioned, the cause of Bray Wyatt's untimely death is believed to be connected to a heart attack, which came as a result of complications stemming from his battle with COVID-19.
Alexa Bliss Comments On Bray Wyatt's Passing