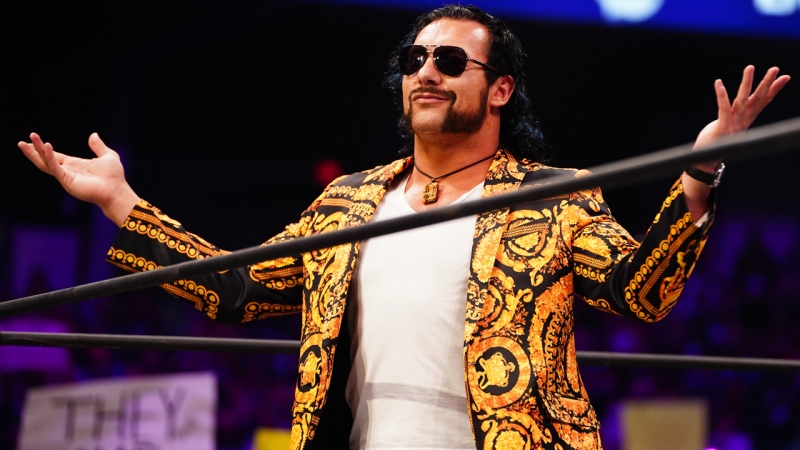 AEW Extends Kenny Omega Contract – According to Dave Meltzer Kenny on the Wrestling Observer Newsletter, Kenny Omega's AEW contract has been extended due to injury time, but by how long is unknown.
Omega was out of action for roughly nine months (November 2021 through August 2022) due to a variety of injuries that required both surgery and rehab.
Meltzer noted that Omega's contract was set to expire on January 31st of this year. He originally signed a four-year deal that started on February 1st. 2019, with no extension option. However, it did have an injury clause which enabled AEW to extend it.
Meltzer said the amount of time being added "hasn't been finalized" but that Omega, one third of the reigning AEW Trios Champions, is working under a contract.
Speaking on Wrestling Observer Radio, Meltzer said he didn't believe any additional time could be added due to his suspension following the All Out fight but he wasn't 100% positive.
As noted earlier, Omega's name has been "heavily talked about" in certain circles within WWE and other places in wrestling and he and The Young Bucks could end up in WWE in a few months.
Omega and the Young Bucks are expected to defend the Trios titles against the House of Black at next Sunday's Revolution.
AEW Extends Kenny Omega Contract