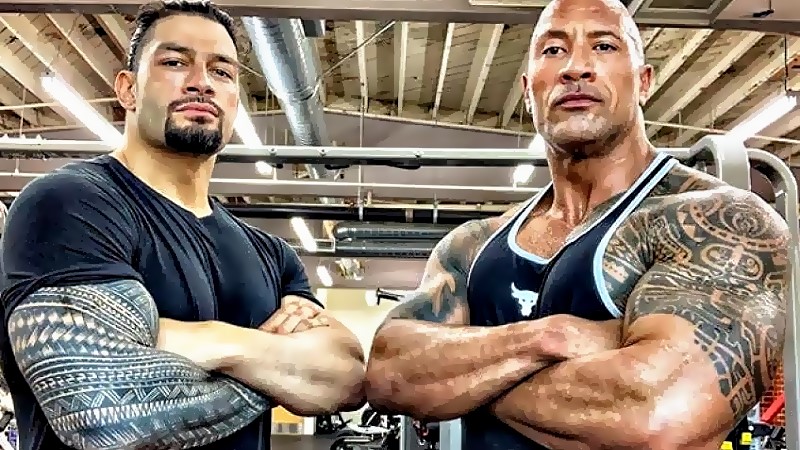 It's no secret that WWE wants The Rock back for one more match, where he would wrestle Roman Reigns at next year's WrestleMania 39 in Los Angeles.
The possibility of the match happening comes down to whether The Rock's schedule will allow for him to train for a wrestling return and make appearances leading up to the show.
The December 2 edition of NBC's "Young Rock" featured another tease that The Rock may return to the ring at WrestleMania 39. The series previously teased the match in April.
During the most recent episode, there was a scene where fans got a good look at the Prime Minister's wrestling merch collection, which included collectibles of The Rock and the titles he held during his WWE career.
There was a moment when the current version of the Universal Championship could be seen as part of the collection. Reigns is the Undisputed WWE Universal Champion after unifying the WWE and Universal Titles at WrestleMania 38
As previously reported, WWE has discussed an interesting idea for The Rock at the Royal Rumble next month.
"Young Rock" Drops Hint At Possible Roman Reigns And The Rock Match