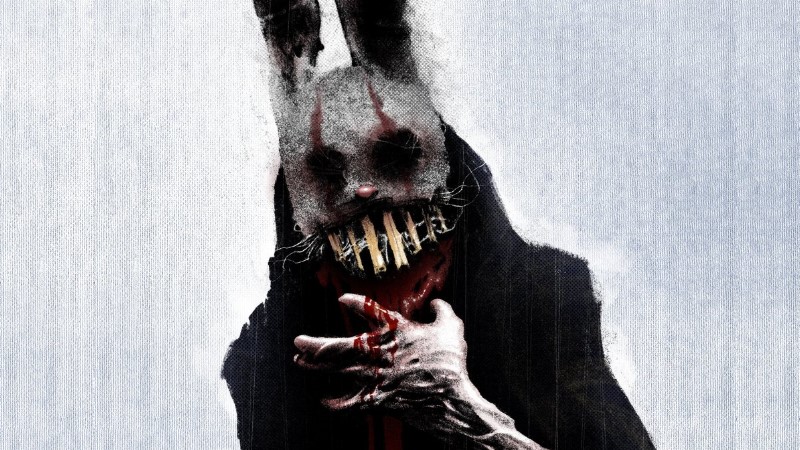 WWE has shared a new white rabbit tease, potentially revealing the date of an upcoming WWE return.
WWE.com shared an interactive game featuring everyone's favourite mammal. Upon completing the game, the white rabbit hops over to some latitude and longitude coordinates.
The coordinates are for Rogers Place in Edmonton, Canada, the venue for the September 26 edition of WWE Raw.
It has been heavily speculated that these white rabbit teases are hyping the return of Bray Wyatt, who was released from his WWE contract in July 2021.
It has been pointed out that, as of writing, searching 'white rabbit' on WWE.com takes you to an article about Wyatt's Firefly Fun House match against John Cena at WrestleMania 36. It is worth noting that the words 'white' and 'rabbit' appear separately in the article, with the article mentioning 'Rambling Rabbit', and John Cena's 'black and white' NWO t-shirt.
Another  hint took place on tonight's SmackDown, with a QR Code appearing on the screen during Hit Row's party segment. When scanned, it took us to the same game, but this time the word read 'Patricide'.
Patricide is defined as the 'killing of one's father', and it didn't take WWE fans long to immediately connect this to Bray Wyatt, noting that Bray Wyatt once said in a promo in FCW that he did, in fact, kill his own father.
Guess we have to wait until Monday for our next clue.
Latest White Rabbit Clues Points Fans Further Towards Bray Wyatt