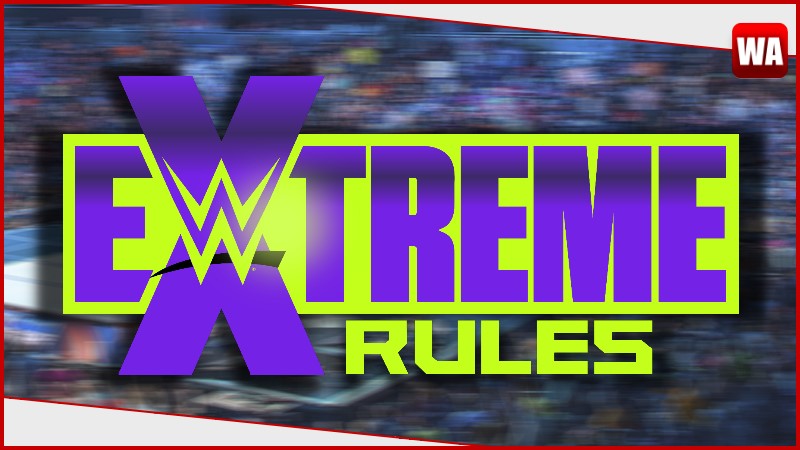 Big Strap Match Set For WWE Extreme Rules – During tonight's SmackDown, Drew McIntyre made his way out to the ring, but instead of his trusty sword Angela, he instead carried a strap to the ring with him.
McIntyre then challenged Kross to a Strap match at the upcoming event, before Scarlett made her way out to the ring. Kross attempted to ambush McIntyre, but Drew fought him off, tying the strap to him.
McIntyre continued to whip Kross with the strap, until Scarlett threw a fireball at Drew, before low blowing him, allowing Kross to lock in the Kross Jacket, accepting McIntyre's challenge for Extreme Rules.
Here is a full recap of what happened during the segment:
Drew takes the mic and wants to hear Salt Lake City scream, and they do. Drew says as long as he's been in WWE, there are a few things everyone knows about him – he doesn't like playing games and if you have an issue with him, you can step in the ring and they will figure it out. He says it seems Karrion Kross never got that memo and instead of facing him like a man, he'd rather keep jumping Drew without any repercussions. Drew has bad news for Kross. Drew says he went to the top of the company and now Kross will have his first big match at Extreme Rules, against Drew.
Drew says this won't be an ordinary match. He points to the strap wrapped around his fist and says this match is designed to make sure you can't run away, and to inflict maximum pain. Drew confirms that they will face off in a Strap Match at Extreme Rules next month. Fans pop but the music interrupts and out comes Scarlett.
The screen goes black & white as Scarlett walks down the ramp and stops. Drew looks on. Kross tries to attack from behind in the ring but Drew quickly turns around and fights him off. They brawl but Drew takes control and sends Kross shoulder-first into the ring post. Drew ties the strap to Kross' arm, then wraps it around his own fist. Kross comes back to an he's shocked. Drew pulls Kross into a big boot. Drew then whips Kross around the ring with the strap. Kross goes to the floor but Drew still has him tied to the strap. Drew whips him again. Kross comes back in but Drew continues to whip him around the ring. Scarlett rushes in and throws herself onto her husband, blocking another shot from Drew. Fans boo as Drew stops in his tracks. Drew turns back around and approaches but Scarlett sprays some substance in his face. Kross attacks and unloads on Drew but Drew gets the upperhand. Scarlett comes from behind with a low blow, bringing Drew to the mat as fans boo. Kross stands over Drew and unties the strap, throwing it down on him.
Kross and Scarlett exit the ring while Drew sells the low blow on the mat. Kross comes back over and applies the Kross Jacket submission, bringing Drew to the mat with it. Drew starts fading as Kross accepts the challenge and says he will see Drew at Extreme Rules. Kross says this is exactly what they wanted and Drew fell for it. Kross laughs and tells Drew to let it go, let it go… Drew starts fading. Kross breaks the hold and stands tall with Scarlett as fans boo.
Big Strap Match Set For WWE Extreme Rules