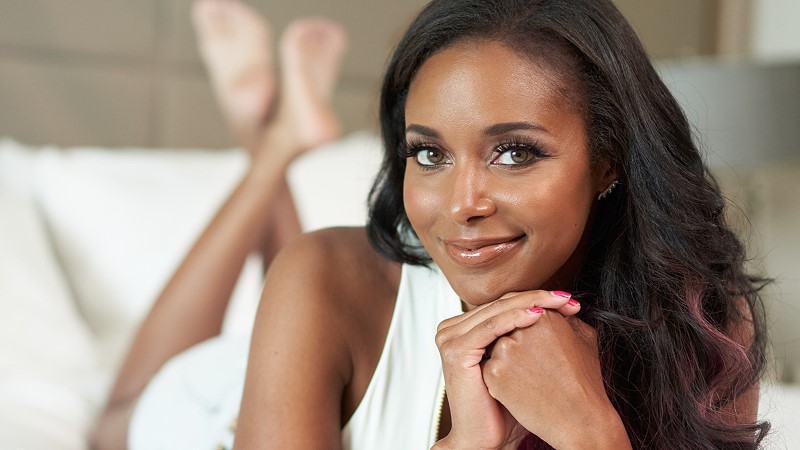 Fans of Brandi Rhodes may get to see her again very soon on WWE television.
Fightful is reporting that there have been conversations between Brandi and influential WWE names about her getting an on-screen role. It's unclear if this means that she will wrestle or if this would be something that would not require her to take bumps. Brandi had been working hard to improve in the ring during her time in AEW and she has expressed a desire to wrestle more.
For what it's worth, Seth Rollins seems to be supportive of Brandi returning to in-ring action. During a WrestleMania panel last Sunday, Rollins and Becky Lynch were asked who they would want to wrestle in a mixed tag team match. Lynch named Beth Phoenix and Edge and Rollins named Cody and Brandi Rhodes.
In related news, Fightful confirmed that Cody Rhodes' WWE Raw promo was scripted. That was first reported by Ringside News. While WWE is not giving him full creative freedom on the microphone, a lot of what Cody said sounded like what he would say so it appears that he had input on what he could say. WWE has also gone above and beyond to accommodate Cody by letting him use the same theme he used in AEW and he keeps the same look and outfit. In the behind-the-scenes video posted on WWE's YouTube channel, Cody noted that he was kept in a bus for most of the day and he told The Ringer podcast that very few people, except "the OGs," were aware ahead of time that he would be in Dallas.
Cody is scheduled to wrestle The Miz this Monday night on Raw but he is advertised for house show matches against Rollins so it's unclear right now who he will be feuding with on television. Last week on Raw, Rollins shook Cody's hand but Byron Saxton wondered aloud what Rollins was up to, thus hinting that the Rollins vs. Rhodes story is not done yet. Meanwhile, Miz seems to be on the path to a rematch with Logan Paul.