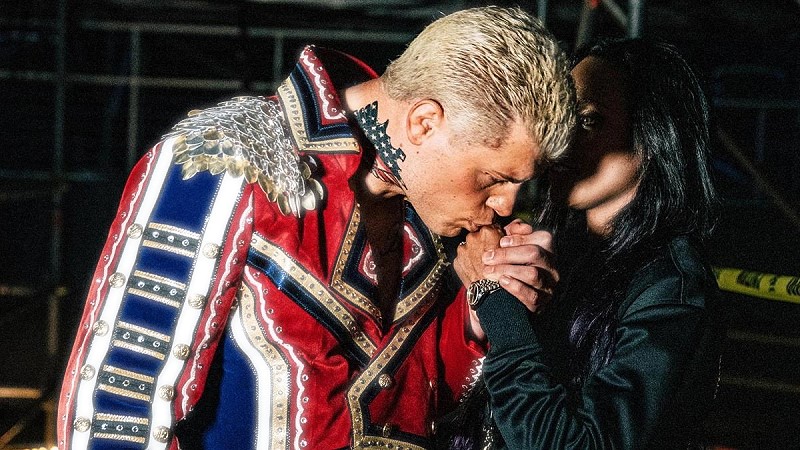 AEW has held media scrums following major events since their inception, and WWE has made them a regular thing since Cody's return in 2022.
Speaking to Sean Ross Sapp of Fightful at the premiere of his documentary "American Nightmare: Becoming Cody Rhodes," Cody was credited for bringing the scrums to WWE.
"Brandi actually was responsible for that at AEW, and I was so glad when I told Adam Hopkins, who isn't at WWE anymore, but I told him, after Mania, 'do it. Set it up. I bet they'd come.' Then we were able to have a beautiful turnout for that," said Cody.
Cody has been part of the majority of post-show press conferences since returning to WWE. After talent appears and answers questions, Triple H takes questions from the media, much the same way Tony Khan takes questions at AEW media scrums.
Cody Rhodes Says Brandi Rhodes Had Pitched The Idea Of AEW Media Scrums