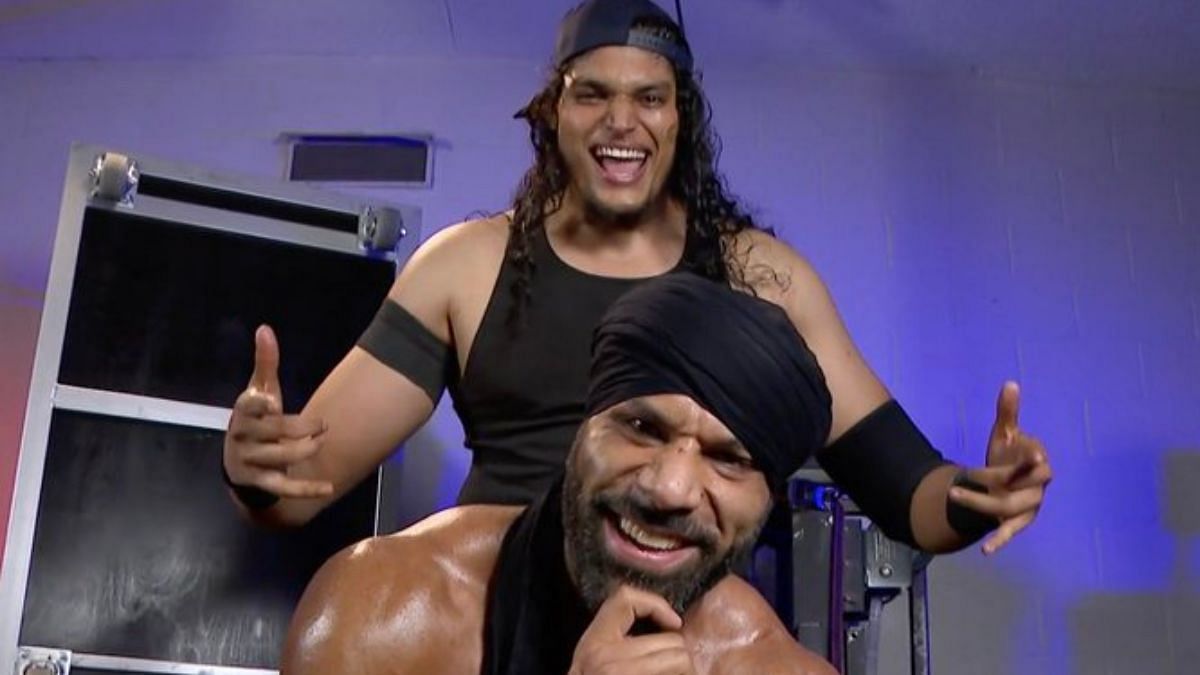 It looks like yet another tag team in WWE is splitting up.
Tonight on SmackDown, they aired a backstage segment with Jinder Mahal and Shanky. Shanky accepted an invitation to face Intercontinental Champion Ricochet but Mahal seemed to be unhappy with Shanky doing things without asking him.
Shanky lost the match to Ricochet even with some help from Mahal. After the match, Mahal yelled at Shanky for losing. As Shanky left the ring, Pat McAfee said "he's done with him." So, the team split and babyface turn for Shanky has happened or it's coming real soon.
Either way, it's yet another team that has been split up. Another team that may be headed for a split is Los Lotharios. WWE teased dissension within the team a couple of weeks ago.