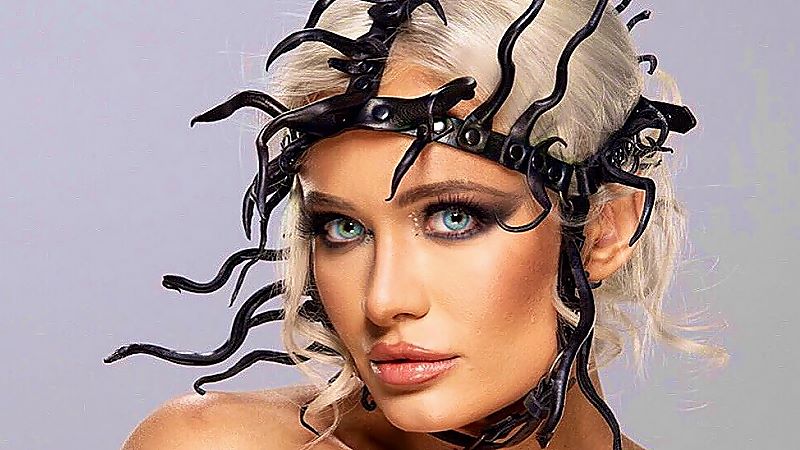 Scarlett Bordeaux Shares Black Leather Photo Drop – Scarlett Bordeaux started his career in WWE back in 2019 and became popular thanks to her role as Karrion Kross' valet on NXT. Scarlett Bordeaux was released along with the 18 superstars who were unexpectedly fired by the promotion last year. It seems she embraced a new version of herself recently as well.
Prior to her WWE release, Scarlett Bordeaux was viewed as an essential part of Karrion Kross' entire gimmick, especially his entrance. That was the case in NXT, but sadly not the main roster. WWE never utilized her skills as a professional wrestler like they could have.
The 30-year-old has seen a lot of success on her OnlyFans account, which might not come as a surprise for many. Bordeaux recently took to her Instagram and stated that she wants to teach fans a lesson while wearing a black leather outfit.
Heard you needed to be taught a lesson.. ⛓❤️‍🔥⛓ Want more photos from this 0F shoot? ✨Link in my bio✨
Scarlett also made her return to the squared circle during Wrestle Pro's Killer Instinct event in Rahway, NJ last month and has since then been competing in the independent circuit. We will have to see what the future has in store for her.
Scarlett Bordeaux Shares Black Leather Photo Drop