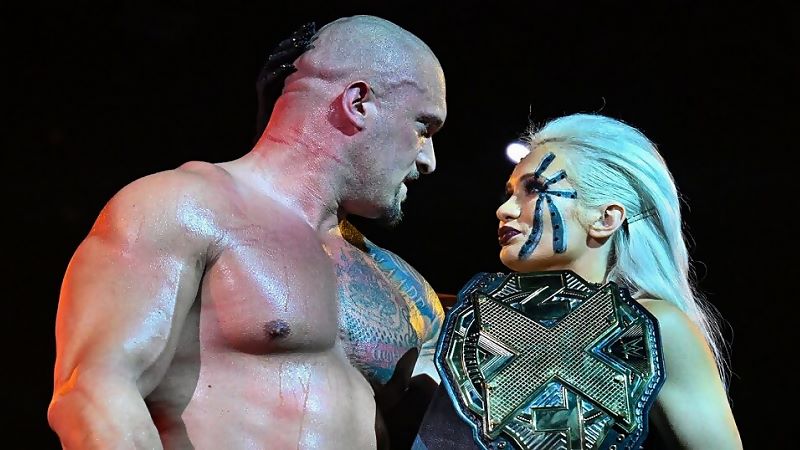 More Details Behind Karrion Kross And Scarlett Releases – As noted, the Wrestling Observer Newsletter that Kross was being repackaged again because Vince McMahon felt that he was not getting over with the new helmet and gear inspired by the 80's tag team Demolition.
Fightful provided some more details and added that, at one point, WWE considered using Scarlett on SmackDown or Raw but then she was quickly sidelined even though there were people backstage that had pushed for Scarlett to be paired with Kross, just like she was when they were both in NXT.
They also reports that there were rumors about Kross getting heat backstage but even then, there were people who plead for him in regards to the direction of his character.
It was said that people in the main issue was the way Kross was booked and not the character. When Kross debuted on Raw, he was quickly booked to lose matches before it was decided to give him the new gear and helmet. Up until a couple of weeks ago, WWE was airing vignettes with the idea to re-debut him. Obviously, that never happened since he is now out of a job with them.
More Details Behind Karrion Kross And Scarlett Releases