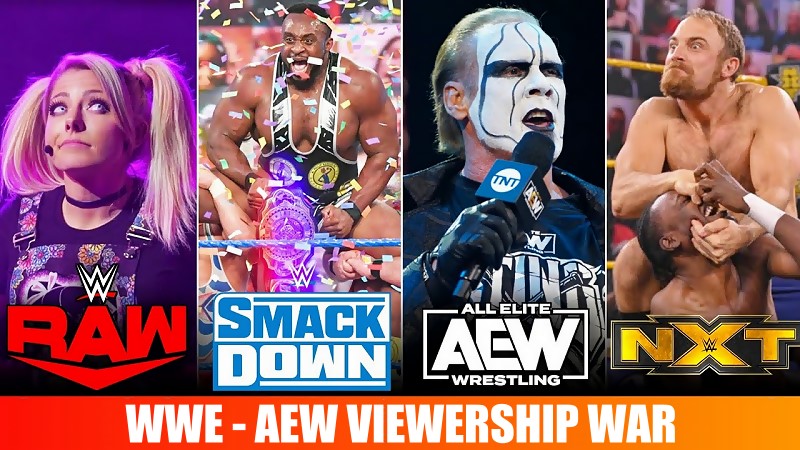 The latest edition of WWE SmackDown saw the ratings stay steady.
The show averaged 2.114 million viewers on FOX, which is down from 2.173 million a week ago, according to Brandon Thurston of WrestleNomics.
In the all-important 18-49 demographic, the show did a 0.57 rating, up from the 0.54 rating a week ago. This was the post-Elimination Chamber edition of SmackDown.
This week was the highest key demo rating since January 7th, but the lowest viewership since December 24th.
Here is a list of total viewership and the key demo rating that SmackDown has done over the month of February:
2/4/22: 2,151,000 viewers – 0.51 key demo rating – post-Royal Rumble show
2/11/22: 2,231,000 viewers – 0.56 key demo rating
2/19/22: 2,173,000 viewers – 0.54 key demo rating – Elimination Chamber go-home show
2/25/22: 2,114,000 viewers – 0.57 key demo rating – Elimination Chamber fallout
As for AEW Rampage, the show increased in total viewership, but dropped the 18-49 demographic.
Rampage drew 473,000 viewers and a 0.18 rating in the 18-49 demographic on TNT at the 7pm ET time slot. Last week the show did 471,000 viewers and a 0.20 rating. It was the second-lowest total viewership the show has done since December and its lowest key demo rating of the year.
Rampage ranked #46 in the top 150 shows on cable for the night, down from last week's #11 ranking.
Here is a list of total viewership and the key demo rating that Rampage has done thus far in February:
2/4/22: 540,000 viewers – 0.20 key demo rating
2/11/22: 549,000 viewers – 0.19 key demo rating
2/19/22: 471,000 viewers – 0.20 key demo rating
2/25/22: 473,000 viewers – 0.18 key demo rating