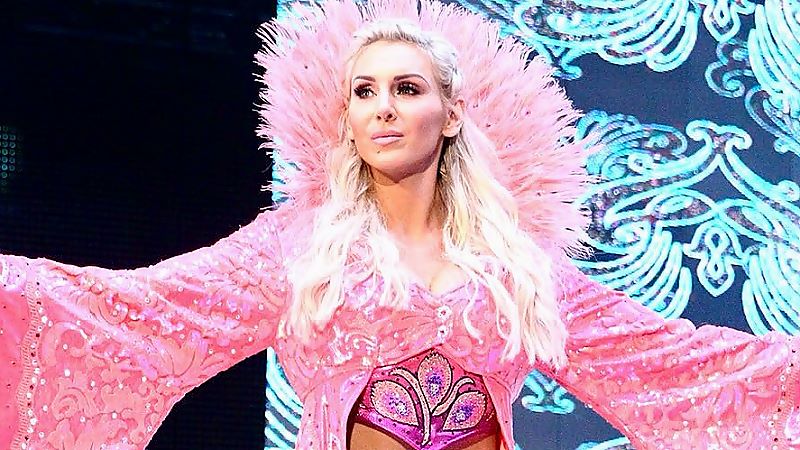 In January of this year, Charlotte Flair was  engaged in a storyline featuring her father Ric Flair and Lacey Evans. Ric Flair and Evans were romantically involved and Charlotte Flair was betrayed by her father in the process.
Lacey Evans would get pregnant legitimately and the storyline was subsequently dropped as a result. It seems Charlotte Flair wasn't a fan of the storyline at all. While speaking to the Hindustan Times, Charlotte Flair talked about the angle, revealing that she had no intention of being on WWE TV with her father. Flair added that she was frustrated with the storyline.
"It wasn't so much about Lacey. It is very difficult with my dad. I had an extensive amount of time off for the first time ever in my career, I was eager and excited to come back and start fresh. I wanted to add layers to my characters as I felt stale. I wanted these changes. When my dad got brought into the picture, I was like man it's 2021 and I don't want to share the screen with my dad. I am Charlotte Flair now, I am not longer Ric Flair's daughter, that's Charlotte's dad. I was like why I have to be on TV with my dad.

I don't want anyone to think that is selfish, anyone would love to share screen with their dad. But if anyone's followed my career, all I have done since day one is pave my own legacy. Yes, I do a lot of his personal trademarks but it is also to acknowledge me as a separate performer. So that's why I was frustrated at home because selfishly I wanted the screen for myself and not with my dad."

Charlotte Flair On The Storyline With Ric Flair And Lacey Evans
Ric Flair himself recently revealed that he was uncomfortable doing the storyline as well. Charlotte Flair took part in the triple threat match for the RAW Women's Title at WWE WrestleMania Backlash, where she faced Rhea Ripley and Asuka. Flair was unable to pick up the win as Rhea Ripley successfully retained her title. We will have to see what is next in store for Charlotte Flair.