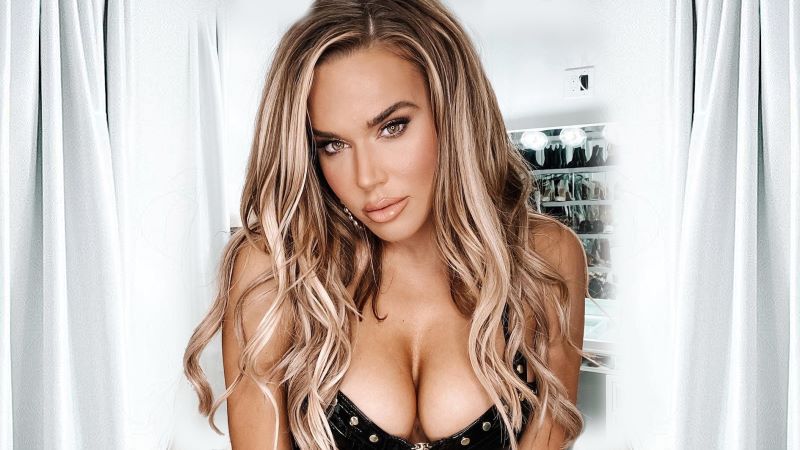 Lana on Rumors of WWE Punishing Her For Miro Jumping to AEW – Lana had been mainly been used as a manager for her real-life husband, Miro, formerly known as Rusev in WWE, but was then put back inside of the ring as an active wrestler after he had departed from the company.
Miro was let go earlier this year due to the COVID-19 pandemic and later joined AEW. Over the past few months, WWE has used Lana on TV, but doing so by having her be sent through the announce table by Nia Jax for several weeks in a row.
Because of this, some people thought that WWE might be punishing her for Miro going to the rival promotion. Even Konann speculated whether the table bumps were due to some sort of backlash after Miro called out WWE in his promo during his AEW debut.
The following Monday on Raw after the promo, the table bumps began. Even Miro stated during an appearance on SiriusXM's "Busted Open Radio" that he was concerned his wife was being punished by WWE.
Back in November, it was reported that Vince McMahon wasn't holding a grudge as well as there was no heat on Lana because of Miro going to AEW.
While doing an interview with The New York Post, Lana commented on the speculation.
"It's insane because I think people are finally seeing what I'm made of," Lana told The Post prior to her match Monday against Jax. "For so long being in stories where I am an enhancement to the main the characters, main character, no problem I love doing that. Not everyone can be Tom Hanks and Leonardo DiCaprio. That's just the reality.
"I approach everything in WWE as I do the world of acting. It's a compelling story and not everyone can be the leading man and the leading lady. It's a hard pill for people to swallow but this is show business and this is television."
She continued by noting that to have a storyline where she is wrestling is something that she's grateful to have as there have been a lot of ups and downs for her over the years.
"I've survived this business, all the steamrolls and all the different crazy curveballs that they have thrown here [WWE] and I think a lot of people, even the people that I work with, like they don't even know things that I've done and I'm like maybe you should watch the show. Maybe have a little bit more respect for me and watch the show. And I know that's where I can be a little sassy, but it's like no I'm going to make a name of myself here."
Lana also talked about her rivalry with Jax and more. Check out the full interview here.