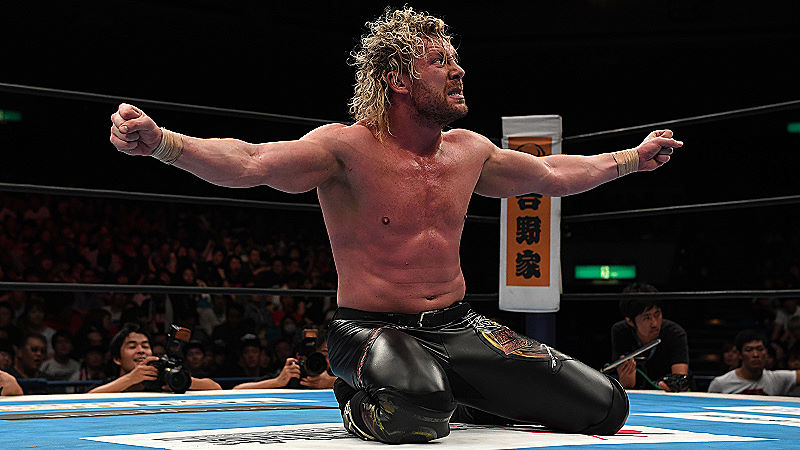 Kenny Omega is slated to challenge AEW World Heavyweight Champion Jon Moxley for the strap on next week's episode of AEW Dynamite, which is being hyped as the "Winter is Coming" special.
This will be their second match in AEW as they wrestled at last year's Full Gear pay-per-view event in a Lights Out Match.
While doing an interview with Sports Illustrated, Omega discussed his goal with this contest.
"My goal is to put a pay per view caliber match on TV next week," said Omega. "On the same token, I want another pay per view match with Moxley in the future. I don't want to write an entire book in one match, but I hope this is a great chapter."
Omega later opened up on not trying to compare Moxley to his great NJPW rival in Kazuchika Okada. He noted that he's never in competition with himself or trying to compare competitors against each other.
"I'm not going to compare building to building, I'm not going to compare fan base to fan base. I don't think that's fair. For me, the reason I'm in AEW right now is because I wanted a new challenge. What I wasn't trying to do was create an environment or a situation where I was competing with the New Japan Kenny Omega."
He noted that he's not trying to structure things like he would with Moxley to what he did with Okada.
"In AEW, I knew there, even during my 'Lights Out' match against Moxley last year [at Full Gear], that there would be another match down the road. I would love for this story to lend itself to the other chapters in the series."
Omega added that AEW is committed to this project and there will probably be an Omega-Moxley III somewhere down the road.
Omega also talked about an AEW-NJPW relationship, being an ambassador for Redcon1, and more.