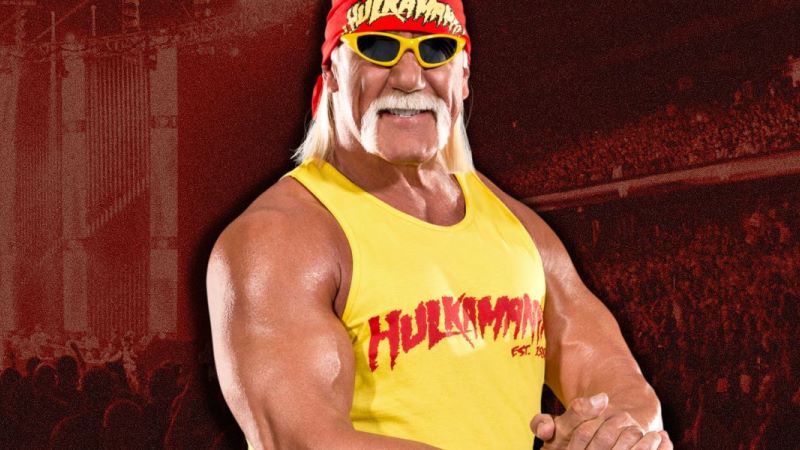 Eric Bischoff appeared live Wednesday night on After 83 Weeks with Christy Olson, setting the record straight on Netflix's widely reported Hulk Hogan biopic. The legendary wrestler's longtime friend confirms his involvement in the project and reveals it was supposed to remain under wraps.
After Hulk himself commented earlier this week on Avengers star Chris Hemsworth's potential to step into this boots, Eric insists the flick is "not a done deal." Excerpts are below.
Clarifying news reports: The information about this movie was never supposed to make the press…although Chris has done some interviews and made some very broad references to the project…there's no official statement.
The film's current status: The project is still technically in development, meaning it's not scheduled for production. There's no casting going on. There's no scheduling going on. It's still in, I would say, the late stages of development. So it's not a done deal by any stretch of the imagination. I wish it was, because I'd be out looking for a new truck. But it's not.
Eric's role: The bulk of my involvement honestly was in the early, early, early phases. All my heavy lifting has already been done.
Who's committed to the project: When you have the trifecta of Todd Phillips, who's one of the more sought-after directors in Hollywood, [writer] Scott Silver, same could be said easily, and then it's not that hard to get a guy like Chris Hemsworth. Well, I shouldn't say it's not that hard. It becomes a little easier to attract a top, top, top, top level actor when you've got top, top level directors and writers…That's called packaging, and I think the packaging is what got this movie off the ground. That took place two years ago.
What's stopping production: The biggest holdup right now folks, is covid. This is a big movie, by the way. It's a wrestling based movie. So guess what you need to have in a wrestling based movie—a crowd! Where are you going to do that? You can't even have ten people at your house for Thanksgiving right now. So until that part of it is figured out, it's likely that this project is going to stay kind of right where it is, which is really far down the line. I don't want to sound like it's not going to happen. It's going to happen.
Conversation begins at 17:28: