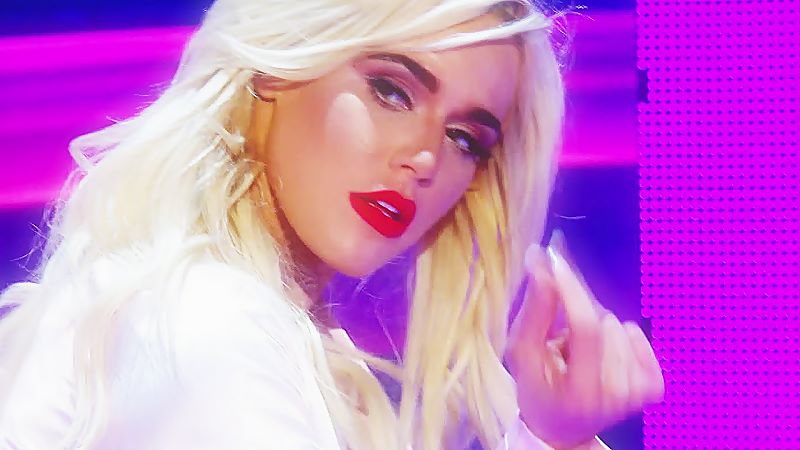 AEW star Miro did an interview with Inside The Ropes to discuss a wide range of topics.
During the interview, he was asked about the way that WWE has been booking Lana over the last month and if it could be due to him signing with AEW. While his wife has been featured on WWE television most weeks, there's a continuing trend to the end of her segments with Lana putting her through the announcer's table for the last 5 weeks in a row.
According to Miro, he doesn't know if this is being done to punish her because he decided to join the rival promotion after being released by WWE earlier this year.
"I don't book their shows, I have no idea. All I know is that she's most likely tougher than anybody else on their roster because clearly, that's the first time in history that's been done. And every single time, she gets the f**k up and keeps going, you know. She doesn't say, 'No.' She doesn't say, 'I don't want to do that.' She doesn't sell.
"She's going out there and doing her job, and doing her job to perfection. Because you can see, in that ring, when she gets that time, you can see who's who and who's been working, and who's been sitting on their a***s the whole time. And I'm so freaking proud of CJ, man, because she's proven that she's most likely the most talented and underrated person in the whole entire wrestling community."
On Monday's RAW, WWE had Jax put Lana through a table yet again. This was after Lana had beaten Lacey Evans, Peyton Royce and Nikki Cross in a Four-Way match to determine the final member of the women's Raw team against SmackDown at Survivor Series. Lana joins Jax, Shayna Baszler, Mandy Rose, and Dana Brooke on the team.
For what it's worth, WWE apparently has a plan for Lana. Click here for backstage news on why she's been booked to be attacked by Jax for the last 5 weeks on Raw.