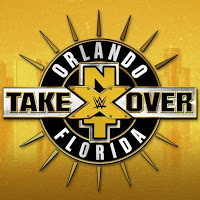 During today's WrestleMania Axxess events, NXT General Manager William Regal announced that he will be presenting the winners of tonight's NXT Takeover Orlando matches with new Championship belts.
So it appears as if the current champions will be entering tonight's matches with their old titles, and leaving with new ones.
It's unknown as of this writing if they will be presenting ALL NEW titles or just one or two. It's possible that the title designs may leak online before they are actually presented. If that happens, we will be sure to post them to our readers.
---
GET EVERY NEWS 24/7 FOLLOWING US ON YOUR FAVORITE SOCIAL MEDIA. WE ARE ON FACEBOOK, TWITTER AND G+!
---