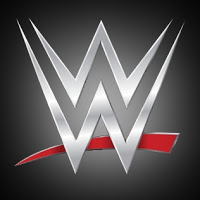 – This week's WWE SmackDown, featuring Dolph Ziggler vs. Apollo Crews in a Chairs Match with Becky Lynch vs. Mickie James in a 2 of 3 Falls Match and John Cena on MizTV, drew 2.566 million viewers. This is down from last week's 2.792 million viewers.

SmackDown was #9 in viewership on cable for the night, behind Donald Trump's Presidential Address, Fixer Upper, Hannity, The O'Reilly Factor, the Democratic Response to Trump's address, The First 100 Days, Special Report and The Five. Trump's address drew more than 30 million viewers across the various networks. SmackDown was #7 in the 18-49 demographic, behind various programs covering Trump.
In comparison, Monday's RAW drew 3.093 million viewers, down from last week's 3.216 million viewers.
– We noted a while back that WWE officials were close to announcing partnerships with UK indie promotions, mainly Insane Championship Wrestling, to air their content on the WWE Network, opening up the door for North American indie promotions to sign similar deals. Announcements were expected to be made but nothing ever came. The Wrestling Observer Newsletter reports that those deals are still on the table, even with Vince McMahon changing his mind several times. The delay in the first announcement could mean Vince has changed his mind again but word is that the delay is due to WWE telling ICW to get everything in order such as trademarks and music. It's also possible that WWE wants to announce their weekly UK TV series before announcing the deal with ICW.
---
GET EVERY NEWS 24/7 FOLLOWING US ON YOUR FAVORITE SOCIAL MEDIA. WE ARE ON FACEBOOK, TWITTER AND G+!
---