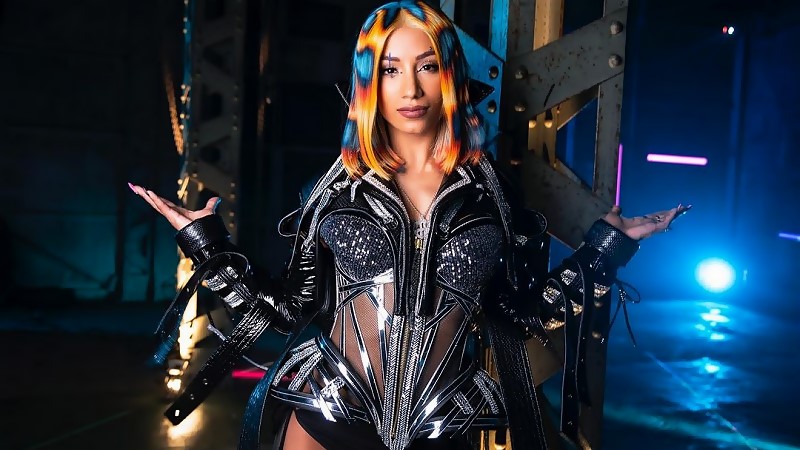 Video of Mercedes Mone's Heated Confrontation with Fan – Mercedes Mone, formerly known as Sasha Banks in WWE, has chosen to remain relatively reserved when discussing her departure from WWE in public, preferring to focus on her future endeavors.
In May 2022, Mone and Trinity Fatu (formerly Naomi) left WWE due to creative differences. Following their departure, they were suspended and had to relinquish the WWE Women's Tag Team Championships. Several months later, they were granted their releases, with Mone signing with NJPW (New Japan Pro-Wrestling) and Fatu joining Impact Wrestling.
Mone is expected to return to NJPW and is likely to join AEW (All Elite Wrestling) once she's medically cleared from an injury that required surgery and sidelined her for several months.
During a recent fan signing, a fan inquired about her experience with NJPW and whether creative issues were a factor in her departure from WWE.
Fan: "How has New Japan Wrestling treated you? I know that you left WWE because of the creative issues."
Mone: "So, is that the reason?
Fan: "Yes, that's what I read."
Mone: "Oh, that's what you read. But you weren't there, so no."
Fan: "So what's the real reason?"
Mone: "Why would I tell you?"
Fan: "I want to know."
Mone: "You ain't going to see my interview. Ain't going to read my book. You ain't going to see me in the future."
Fan: "I do all of that. Yeah."
Mone: "All right, then, just wait. Thank you. JJ appreciate you. Keep on reading your fiction books. Okay."
Stay tuned to WrestlingAttitude, WA.Com On Twitter and Google News for more.
Video of Mercedes Mone's Heated Confrontation with Fan