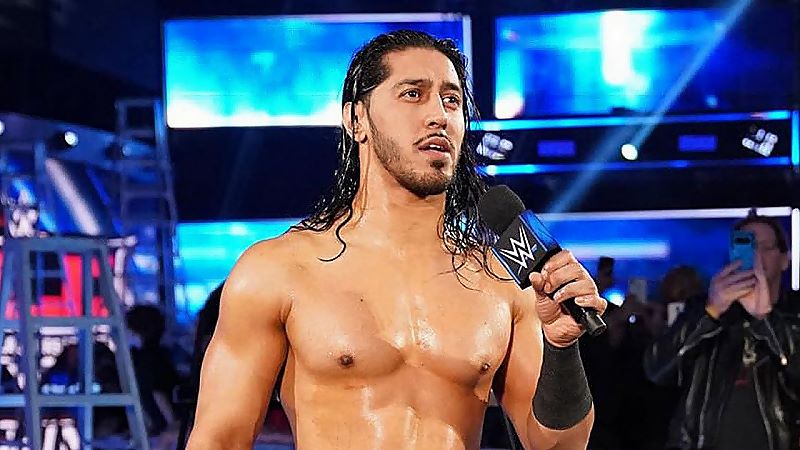 Eric Bischoff Shares His Thoughts on Mustafa Ali's WWE Release – As noted yesterday, Mustafa Ali recently took to social media to announce his departure from WWE, sending shockwaves through the wrestling community. Ali had been poised to challenge Dominik Mysterio for the NXT North American Championship at NXT's forthcoming No Mercy event, making his exit all the more unexpected.
During the latest episode of the Strictly Business podcast, Eric Bischoff, a respected figure in the wrestling industry, shared his perspective on Mustafa Ali's release. Bischoff commended Ali as an exceptional talent and revealed that he has maintained regular contact with him since his departure from WWE in 2019.
"I think he's an amazing talent. I'm pretty good friends with him, I've stayed in regular contact with him since I've left in 2019. I think the world of him, he's an amazing talent and I know he has an amazing amount of drive and ambition. My guess, what I've come to know of him, suggests to me that if anything, he will be even more motivated and inspired than he was two days ago. I would not be shocked at all, based on his own desire, ambition, and abilities, to see him in AEW."
Bischoff went on to say that he thought Ali was very frustrated in WWE based on the conversations that he had with him over the years.
"[He was] very frustrated, wanted to do more, [and was] constantly trying to figure out a different and better approach to his character. Frustrated with himself to a degree, frustrated with finding a way to crack the code and to make it happen. But that's probably true for almost everybody in the talent business, whether you're an actor, actress, musician, whatever you are. It's a very tough business and a competitive world and you've got to figure out ways to reinvent yourself. So I think if there's frustration, there may have been a time along the way — I don't know this, he never expressed it to me, when he may have been thinking about leaving. I'm sure he's very disappointed at this point. I think that disappointment will evolve into intensity and determination to prove that WWE made a bad choice."
Eric Bischoff Shares His Thoughts on Mustafa Ali's WWE Release