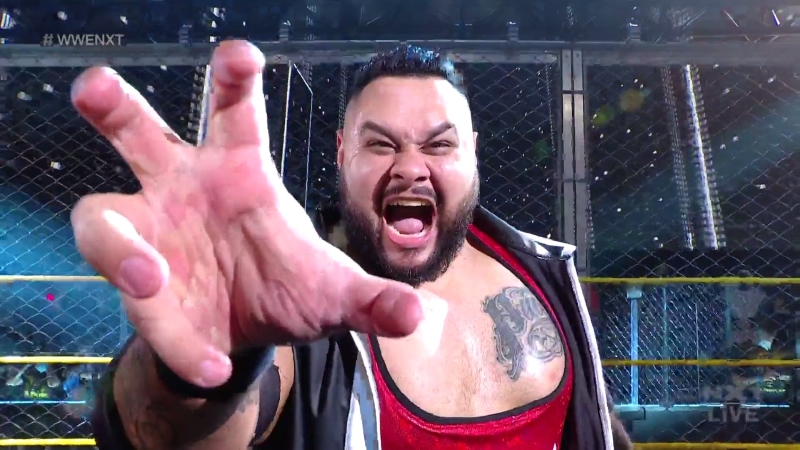 Bronson Reed Challenges Anyone Over 330 Pounds – Bronson Reed is sending a clear message to his competition: beef up or step aside.
Following his victory over Otis on the September 25 episode of WWE RAW in a battle of two heavyweight powerhouses, Reed expressed his hunger for more challenges in a RAW Exclusive interview.
"I've said it time and time again. I am the best super heavyweight in this business. Tonight, after demolishing Otis in that ring, it proves my point. I challenge anyone over 330 pounds to get in that ring with me," Reed boldly stated.
When asked if he had a specific opponent in mind, Reed suggested that some of his fellow competitors in the locker room need to bulk up if they want to contend with him. He even playfully suggested that interviewer Byron Saxton could benefit from indulging in a sandwich or two.
"You know what, Byron? I think some of the boys backstage need to start eating some sandwiches. No one's in contention for the big guy. You know what? Maybe you could eat a little sandwich as well. Beef up," Reed cheekily remarked.
Stay tuned to WrestlingAttitude, WA.Com On Twitter and Google News for more.
Bronson Reed Challenges Anyone Over 330 Pounds