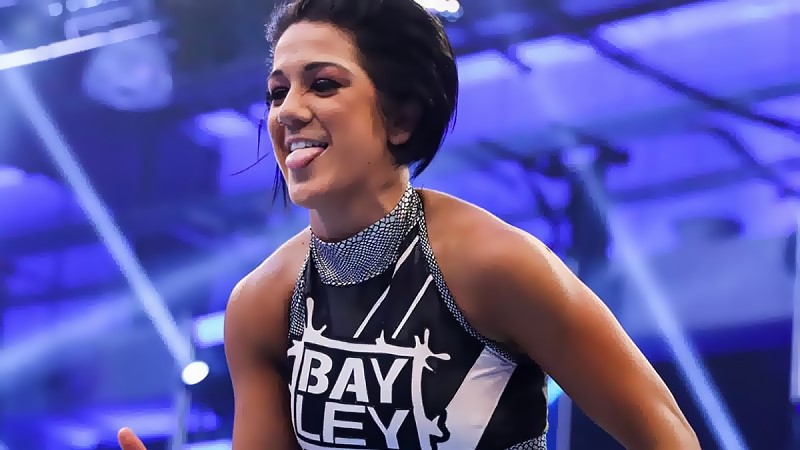 Bayley Welcomes Jade Cargill To WWE – A friendly exchange on social media occurred as former WWE Grand Slam Champion Bayley extended a warm welcome to Jade Cargill upon her signing with WWE. Bayley, known for her "Tree Of Life" persona, reached out to the newcomer via social media to acknowledge her arrival.
Bayley shared WWE's announcement about Jade Cargill's signing and introduced herself as the "Tree Of Life" in WWE. She extended a cordial greeting, expressing her pleasure at welcoming Cargill to the company. Bayley also took the opportunity to tease her upcoming match against Charlotte Flair and invited Cargill to watch closely as she faced off against her opponent.
Jade Cargill, known for her formidable presence and achievements in AEW, wasted no time responding to Bayley's welcome. She reciprocated the warm reception and made a playful reference to Bayley's "role model" moniker. Cargill hinted that she had heard about Bayley's reputation and status as someone to watch out for in WWE.
Hello, I am the Tree of Life here in the WWE. Pleasure to meet you. Please feel free to watch very closely this Friday as I break down that cheating, nosey, idiot @MsCharlotteWWE. Enjoy!!!!!!!!! And welcome………#rolemodel #learningtree https://t.co/Gv8TamRftP

— Bayley (@itsBayleyWWE) September 26, 2023
Warm welcome from a "role model". Heard from my friends you're also the one to look out for. 😎 https://t.co/9BvqT77PKc

— Jade Cargill (@Jade_Cargill) September 27, 2023
Stay tuned to WrestlingAttitude, WA.Com On Twitter and Google News for more.
Bayley Welcomes Jade Cargill To WWE