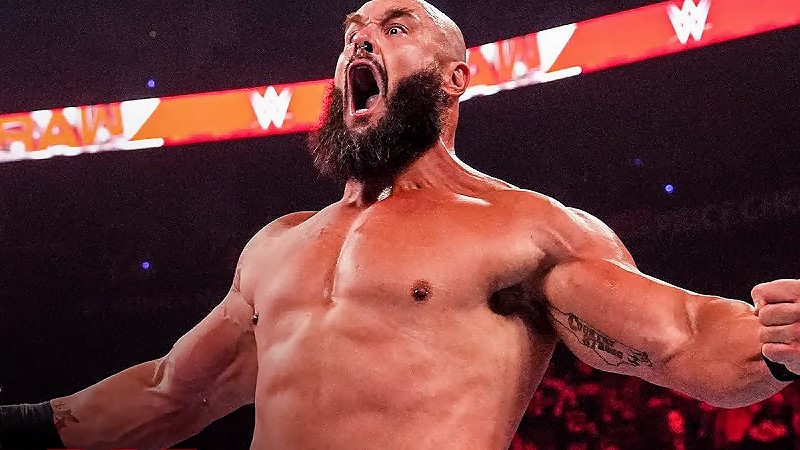 During an interview with Steve Fall for WrestlingNews, Ricochet gave a health update on Braun Strowman, who revealed in June that he underwent neck fusion surgery.
"He's doing great," Ricochet said. "He had a little surgery, but he's doing great. He's recuperating. He's doing fine. I mean, I know he's ready to get back. I can only imagine that he's ready to get back. I miss my tag partner. I think we had something pretty good going. I think the fans were getting into it pretty good and obviously, I want to be tag team champion. Who better to have your side than like the biggest man on the roster? I can't wait for him to get back. He's doing great."
Ricochet also discussed his approach to not appearing on every WWE Pay-Per-View Live Event (PLE).
"We have a massive roster and everybody's good. Everybody deserves to be on the show, but everybody can't be on the show. We can't have the whole roster on every single pay-per-view. They have other champions and they have celebrities. Honestly, it's not about you. It's about the opportunities that you get and then how you deal with those opportunities. You can sit here and think it's about me, everything's about me, and I need to get mine, but that's not how you really succeed in life. You get a certain way, but that's just not how I've always been. We have such a good roster and I can't complain about my friends being on the show if I'm not on the show. I just can't. I just can't complain about that, so that's why it's on me. I say it's on me to do what I need to do to be on those shows. Whatever it is, it's not on them. It's on me. So that's the way I see it. If I'm not on this one, I'm gonna be on the next one. If I'm not on that one, I'm gonna be on the next one. That's just how I've always thought. It's one step at a time, literally, every single day, one step at a time."
Ricochet Provides Health Update On Braun Strowman