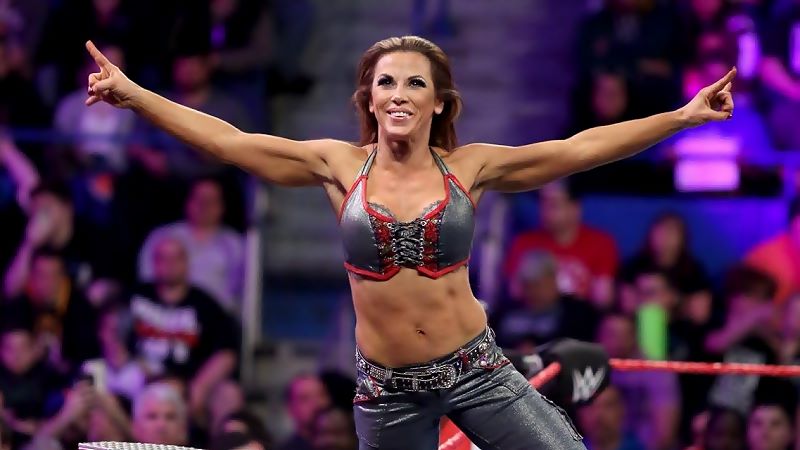 Mickie James In-Ring Return Announced – Mickie James is returning to the ring for the first time since February, when she was forced to relinquish the IMPACT Knockouts Championship due to rib injury.
The former Knockouts Champion will be competing against Aurora Teves at the July 8th Association Biterroise de Catch" Festival International De Catch" event in France.
James' husband, fellow wrestling star Nick Aldis, will also be wrestling on the card.
She promoted the event on Twitter by writing, "I can't wait to go to France!!! My 1st match back from injury is a real test against @aurorateves & going international!!!! Then our 1st real VACATION in a very Looooooong time. So excited babe @RealNickAldis !!!! LFG!"
As noted, Mickie James is now 100% healed from her rib injury, and is just waiting for the right moment to make her return to IMPACT Wrestling.
I can't wait to go to France!!! My 1st match back from injury is a real test against @aurorateves & going international!!!! Then our 1st real VACATION in a very Looooooong time. So excited babe @RealNickAldis !!!! LFG! https://t.co/pEQYfDpGNv

— Mickie James~Aldis (@MickieJames) July 2, 2023
Mickie James In-Ring Return Announced