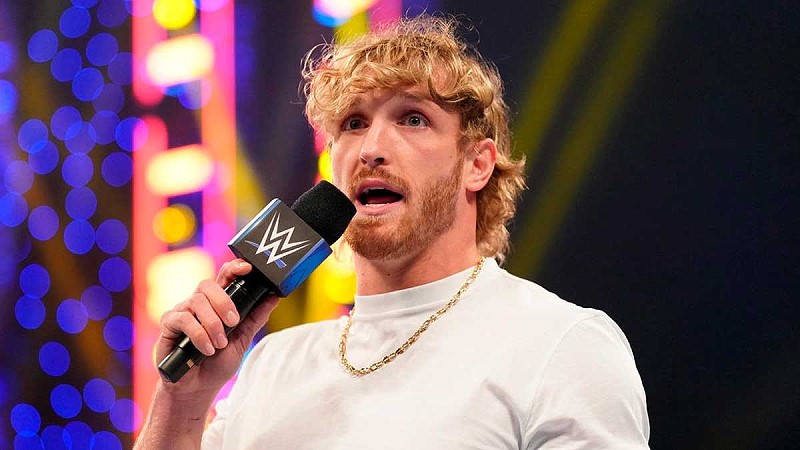 Drew McIntyre recently spoke with TMZ Sports about a wide range of topics to promote WWE SummerSlam.
During it, McIntyre gave high praise to Logan Paul for making the transition from being a YouTuber to a wrestler. McIntyre will challenge GUNTHER for the Intercontinental Title while Ricochet battles Paul at SummerSlam.
"He's incredible. I can't say enough positive things about Logan. When he showed up, I didn't really know who he was. I've obviously seen his name pop up in the media now and again, but I'm still immersed in our WWE bubble 52 weeks a year. I just had never really heard of him. I might play Bad Bunny when he showed up. I was like, I don't know who it is, but I'll take one second to Google them. So Bad Bunny. One second. Oh, the most famous person in the world, like one second when Logan, wow, he's incredibly famous, but I'm curious how he's gonna be in our industry, what kind of attitude he's gonna bring.
And he brought a positive attitude from day one. He brought an incredible work ethic, and he was willing to take risks that even I'm not willing to do like, but he's been willing to do it with a camera in his hand so he can selfie the whole time as he's jumping off the top rope to the outside through a table. He's an absolute maniac. But at the same time, he is something a lot of our Superstars never find or take years to find, um, aside, you know, so much charisma, but he's just so much self-belief. He knows who he is. Like, I've been doing this a long time, and I can look in somebody's eyes and I can tell if they know who they are if they're present at the moment or they're too busy thinking about other things. And that's what makes our audience able to connect to our Superstars.
If somebody truly believes who they are, if they're present with themselves in the moment and present with the crowd and he's been present since day one, he knows exactly who he is, he knows what he's bringing to the table and he's just evolved and evolved. Hmself and Ricochet at SummerSlam's gonna be an incredible match. And, you know, maybe down the line, we'll get a match with each other, and he can try some of his nice highline moves. Unfortunately for him, I'm very ground-based, so I'm gonna probably chop him to pieces."