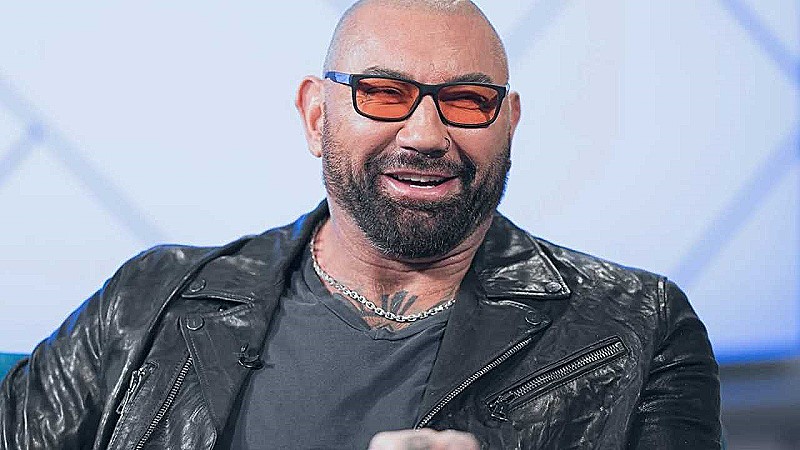 Photos of Batista's New Look – Former WWE Champion Batista is sporting a new look these days.
The Animal had short hair early in his WWE career, and once sported much longer locks, but most people think of bald Batista when he's brought up. Now the 54 year old actor is growing his hair back out as he transitions into "Old Man Dave."
Batista tweeted photos that show him with hair back in April while filming the My Spy sequel in Rome, which you can see below. The hair was for the movie, but it looks like he decided to keep the hair look as seen in the photos below with MMA instructor Matheus Andre and WWE's Titus O'Neil, which were taken this past week at the Gracie Jiu Jitsu Certified Training Center.
Furthermore, Batista took to his Instagram Stories this week and posted an up-close shot of his new look. He captioned the selfie with, "I'm definitely transitioning into 'old man Dave' [laughing emoji]"
You can see the aforementioned photos below:
Ciao Roma 🇮🇹#myspymovie pic.twitter.com/mZRQGPKhoS

— Dave Bautista (@DaveBautista) April 20, 2023
Photos of Batista's New Look