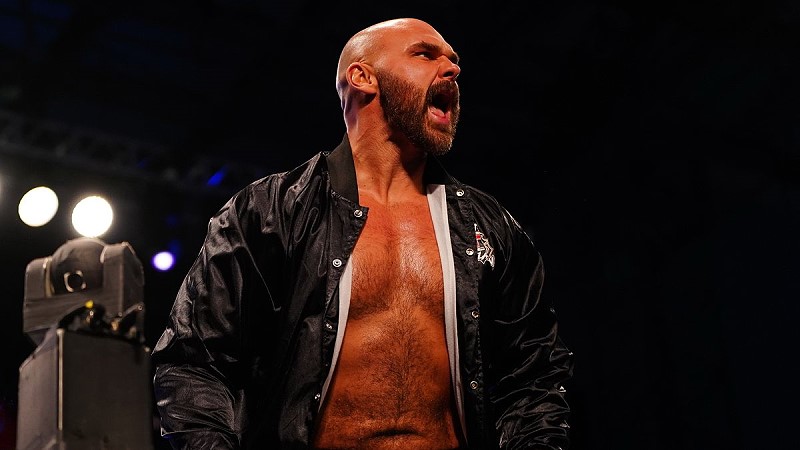 Dax Harwood Announces He's Ending His Podcast – During the latest episode of his podcast, Dax Harwood announced that he and co-host Matt Koon are ending the show, effective immediately.
Harwood launched the show on December 29, with an episode on CM Punk. Since then, Dax and Matt have produced 17 episodes, on everything from The Usos to The Pinnacle. Harwood said the show has become a detriment to pro wrestling.
"I think we both feel we were causing more harm than good even though we were trying to do good," Dax said. "It just didn't come across that way or portray it that way. We were more of a detriment to professional wrestling than we thought and never wanted to do that."
Harwood left the door open to do podcasting down the road as he really loved the experience and what it meant to fans. Harwood and Koon both loved doing the show but no longer want to cause anyone in the locker room anymore heat or negativity, and that goes for the fans and others. Harwood apologized to anyone that may have been offended.
Harwood talked about how media outlets would take things he said on the show and make it seem like he was a bad person. He mentioned Bryan Alvarez and Dave Meltzer taking his comments on a possible FTR and CM Punk vs. The Elite match at AEW All In Wembley, and saying he was "gaslighting" anyone, noting that journalists don't know the true story, they just report what they perceived to be the truth from their friends. Dax recalled the online reactions he's received since Meltzer and Alvarez discussed FTR and Punk, revealing that there have been some really bad comments against his 9 year old daughter, himself, and others involved with the podcast. He apologized to his fans, fans that didn't already like him, fans of MJF and The Elite, and anyone else he may have upset.
"I never wanted you to hate me so much that you would say some of the things you said to me," Dax said, adding that while he and Koon knew the podcast would ruffle feathers, they wanted the show to do good for wrestling. He continued, "I thought I was way more mentally tough than I am, but I admit that I am not. I don't think I can handle some of the things that are said, and I don't want my daughter to read things ten years from now that are said about me."
Koon noted that there was no pressure from AEW President Tony Khan or the company to end the podcast, and that also goes for the media, Meltzer and Alvarez, and trolls. There was also no kind of falling out between Koon and Harwood.
"We really just don't feel good about fact that that what we are doing is hurting wrestling or hurting AEW," Koon said, noting that they "flew too close to the sun" and "made life difficult for some people."
Harwood added that some of those people included those he works with now, some he used to work with, and the fans. He specifically mentioned Punk and Cash Wheeler as those who got heat due to things said on the podcast, and that didn't deserve it.
Dax also discussed why FTR signed new four-year deals with AEW, noting that they felt more confident in Khan understanding the team better than WWE Chairman Vince McMahon and WWE Chief Content Officer Triple H would.
Harwood also discussed talked anxiety, struggling with preconceived notions he had about it, therapy and more, noting that AEW Chief Legal Counsel Megha Parekh really opened his mind to the possibility of the diagnosis after his initial struggles in 2021.
Dax Harwood Announces He's Ending His Podcast