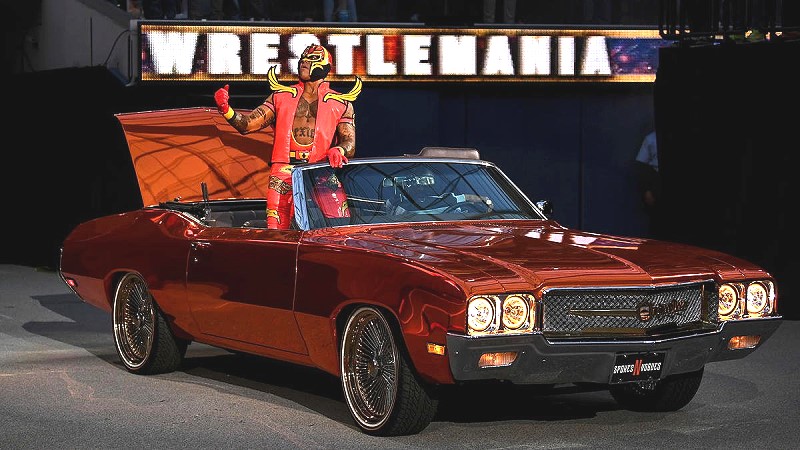 Chavo Guerrero Not So Happy With Rey Mysterio Keeping Eddie's Name Alive – After months of build-up, Rey Mysterio defeated his son, Dominik Mysterio, one night after being inducted into the WWE Hall of Fame at WrestleMania 39. The former WWE Champion made his entrance in a low rider that was driven by Snoop Dogg while using Los Guerreros' Lie, Cheat & Steal' theme, a tribute to the late Eddie Guerrero.
While doing a virtual signing with Captain's Corner, Chavo Guerrero Jr. spoke about Mysterio throughout it, including joking about how Mysterio has been trying to be part of the Guerrero family for a while.
Guerrero talked about the feud he had with Rey in WWE and how he and his family are tired of people 'prostituting' the Guerrero name for storylines/angles because he and Eddie worked hard to build the Guerrero name.
The idea of doing Chavo vs. Rey at WrestleMania 40 was brought up. He said that Rey couldn't hold a candle to him right now, seemingly speaking in character. 
"I gotta tell you this, I just don't understand why Rey Mysterio still has to — look, we all love Eddie (Guerrero). But we're not going out with his gimmick and our gimmick, it was Los Guerreros' gimmick and come out with the Los Guerreros, 'We Lie, We Cheat, We Steal' and everybody's like, oh yeah, keeping Eddie's memory alive. I say no dude. I'm tired of people — and this is not a bitter thing, this is the truth. We worked hard for that last name. This whole family worked really, really hard to get that name to where it was and we're tired of people prostituting it in a sense and using it for their benefit. So Rey Mysterio, I'm sorry that no one knows who Rey Mysterio Sr. is, Rey Mysterio Jr. No one knows who he is and I'm sorry that you have to latch on to the Guerrero family and we're just kind of tired of it so, thank you for keeping Eddie's name alive, thank you for keeping the Guerrero name alive but we don't need you, we're good, you know what I'm saying?"
It appears that WWE is building to Bunny and Rey vs. Dominik and Damian Priest at Backlash next month.
Guerrero talked about potentially returning to WWE for the feud with Rey. He thinks Dominik needs 'get his heat back' and someone Bad Bunny shouldn't be getting the better of Dominik. He pushed for himself to be someone who could aid Dominik in the feud.
Chavo Guerrero Not So Happy With Rey Mysterio Keeping Eddie's Name Alive